Dr. Rachel Levine, Pennsylvania's Secretary of Health has made a statement about the unrelenting vitriol directed at her identity. I was so pleased that she squarely addressed how these attacks impact the entire transgender community.
One thing people inevitably ask me about the Pittsburgh MasQUe ProjecT is if we have any documented evidence of trans and queer people being discriminated against with regard to purchasing masks. And I sigh. As a queer woman with lots of privilege, I move through this world careful about what *might* happen and conscious of what these haters think of me. I don't need receipts from others because of my lived experiences.
Perhaps this might mean people will rethink the million small cuts of transphobia and homophobia people experience every day and stop demanding proof. And be inspired to take action to show up.
Help us get face masks distributed to trans and queer neighbors. Throw in $5 right now in honor of Dr. Levine.
I feel that I must personally respond to the multiple incidents of #LGBTQ harassment and specifically transphobia directed at me.

Your actions perpetuate a spirit of intolerance and discrimination against LGBTQ individuals and specifically transgender individuals. pic.twitter.com/muX55irYkO

— Dr. Rachel Levine (@SecretaryLevine) July 28, 2020
While these individuals may think they're only expressing displeasure with me, they are hurting the thousands of LGBTQ Pa'ians who suffer directly from demonstrations of harassment.

To perpetrators of these actions, if apologies are sincerely given, then I accept your apologies

— Dr. Rachel Levine (@SecretaryLevine) July 28, 2020
An apology is beginning of the conversation. I call on you + all Pa'ians to work towards spirit of not just tolerance, but acceptance toward LGBTQ individuals.

We need to foster spirit of acceptance + welcoming to LGBTQ individuals + celebrate wonderful diversity of our state.

— Dr. Rachel Levine (@SecretaryLevine) July 28, 2020
I have no room in my heart for hatred and frankly, I do not have time for intolerance.

My heart is full with a burning desire to help people + my time is full working toward protecting the public health of everyone in PA from #COVID19.

I will stay laser-focused on that goal.

— Dr. Rachel Levine (@SecretaryLevine) July 28, 2020
**********************************************
This blog proudly built by snowflakes, social justice warriors, and the politically correct.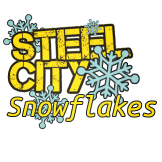 Join the Steel City Snowflakes with a one time or recurring investment in our projects.  Click the image  to see our current snowflakes.
Follow us on Twitter @Pghlesbian24