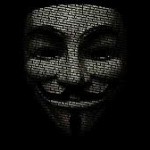 If you haven't heard of Anonymous, perhaps you've been living under a rock. The recent Anonymous movement #OccupyStuebenville is taking place this Saturday, January 5th, in our own backyard. It has been making national headlines and causing quite the local stir. I wanna know if you are going. I wanna hear your thoughts on the case at hand and the group itself. What if it were you, your child, your family member who was the victim. What if your son was one of the accused? These are questions that I have asked myself and I'm sure you all have too. I want to hear your thoughts.

*Will you be attending #OccupySteubenville?
*What are your thoughts on the group Anonymous?
*Should this "rape crew" be tried as adults?
*Do you think these boys will be able to get a fair trial after all the media attn?
Let's start an honest and respectful dialogue. Leave your comments or other questions. I will respond. You can watch a live stream of the protest on Saturday, Jan 5th starting at 12pm by clicking here. I will be tweeting updates as available @Jen_Tyrrell.
**********************************************
This blog proudly built by snowflakes, social justice warriors, and the politically correct.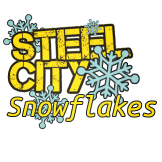 Join the Steel City Snowflakes with a one time or recurring investment in our projects.  Click the image  to see our current snowflakes.
Follow us on Twitter @Pghlesbian24
This post and/or others may contain affiliate links. Your purchase through these links support our work. You are under no obligation to make a purchase.