Sue is founder and editor-in-chief of Pittsburgh Lesbian Correspondents.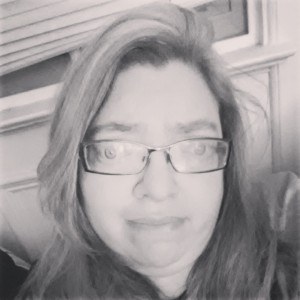 She has an MSW from the University in Pittsburgh and a BA in Political Science from Marymount University. Her undergraduate claim to fame is a six month stint as an intern with then Congressman Rick Santorum.
Born and raised in West Mifflin, Sue attended college in Washington DC, then graduate school in Louisiana and ended up in Kentucky doing social service ministry. She returned to Pittsburgh in 1997.
She has been blogging since 2005. She was a cofounder of The Pittsburgh Women's Blogging Society and is currently a manager of the Pittsburgh Bloggers. Sue has been published on Huffington Post Gay Voices as well as in the Pittsburgh Post-Gazette, Pittsburgh's OUT, CUE Pittsburgh and the Pennsylvania Progressive. She also blogs for The Bilerico Project and BlogHer where is also part of their social media influencer project.
She was named to Pittsburgh's 40 Under 40 in 2004 and is a graduate of Leadership Development Initiative Class VII. She was nominated as a Woman Greening Pittsburgh in 2010 and named a "Rising Star" in 2013 for her work in reuse and recycling. Sue was also featured on the "12 Questions" website by Laughing Mouse Press.
Sue is an avid social media user and "microblogs" on Facebook and Twitter on a regular basis. In March 2014, Sue was named one of "16 Pittsburgh Social Media Mavens To Follow" by the website Pop City.
Family Life: Lives with her partner Ledcat and critters on Pittsburgh's Northside
Compulsions: coffee, soap operas,
Sue can be found at @PghLesbian24 or via email pghlesbian at gmail (dot) com