In no particular order, these are topics I'm hoping the Mayor's LGBT Advisory Committtee will review.
1. Treat the Dykes fair and square. In 2009, the Mayor's office was a $10,000 sponsor of PrideFest, ensuring the best in public safety and public works for an event worth tens of thousands of dollars. 2009 also marked the 4th year the City of Pittsburgh Department of Public Safety screwed the Dyke March, a grassroots group with a wee budget. The saga of obtaining a permit alone each of those four years is an ACLU love story in the making. This past June, the City's disdain hit rock bottom when the police refused to provide a presence because the officers were recovering from the Penguins Stanley Cup victory. So 100+ women marched from CMU to UPMC and back without a single public safety person in sight. Someone could be seriously hurt and the City is the problem. Talk with the event organizers and advise the Mayor to make sure the Dykes get the same consideration as PrideFest when it comes to constitutionally guaranteed protections.
2. Training First Responders. Prepare for a shock. Not all police officers/firefighters/EMTs are gay-friendly. That is their business, but they need to leave it at home when they hit the street and the best way to ensure good service to our community is to insist that all members of the forces (plus, 911) receive an appropriate LGBT sensitivity training. First stop, police academy.
3. City/County Merger. When the 911 departments were collapsed into a County run unit, City employees lost access to domestic partner benefits. That's not right. For some reason, Chief Executive Dan Onorato and the Allegheny County Council cannot provide benefits to the partners of their unmarried employees, gay or straight (many more straight). While they quibble about it, the City should draw a firm line that no further jobs will be merged until this is hashed out. Dan Onorato simply cannot go to Eastern Pennsylvania and claim to be a friend to the gay community while this remains unresolved. He will try and we can't stop him, but we can hold the Mayor's feet to the fire to protect the hard-fought benefits.
4. City Work Culture. Prepare for another shock. Not all City supervisors, managers and union leaders are gay-friendly. Taking over a year to set up a 9 person committee does not exactly send a strong message of tolerance and/or acceptance, but let's seize the bull by the horns and change all of that. What is happening in comparable cities? What kinds of hiring practices are recruiting openly LGBT persons to City leadership positions? I have friends in City offices who tell me that the "fag" bomb is everyday vernacular even among their supervisors. If even 10% of the stories are true, the Committee has work to do. However, the Mayor also needs to set the bar high. Stop bringing body guard to gay events. Bill Peduto has been coming to gay events for over a decade and I think he can attest to few attacks on his personage while resting very comfortably in his heterosexuality.
5. Domestic Partner Registry This was created in June 2008 and 65 couples have enrolled. Great. City Council did their job. Now the Mayor needs to execute this puppy. First, use it to convince employers to begin offering domestic partner benefits. Do the research (which Equality Advocates can provide to you, Luke) and work the economic development/revitalization angle. Second, the threshhold to register is pretty high — higher than the state's standard for their employees. That's all fine and good if you are part of the mythological affluent gay community, but the working class queers have credit issues, financial constraints, complicated mortgages/leases and so forth. I'd say revisit those standards, but if not — at least provide guidance for people trying to meet the criteria. Ledcat and I experienced quite a few hassles with some homophobic utility companies when trying to get both our names on utility bills. Fortunately, I'm obnoxious and didn't let them get away with it so we soldiered through, but not everyone is going to know that they have options when the customer service rep says "it can't be done." The Registry has potential, but it needs an infusion of resources to be anything more than a token.
6. Partnership with the GLCC Luke has unprecedented access to the LGBTQ community now that the GLCC is practically next door to the City-County Building. This could mean good things for LGBTQ kids who rely on the Center for essential services. A GLCC Board member is on the Advisory Board and that should always be the case, but the Mayor should be rolling out the welcome mat to draw LGBTQ people downtown as well as reach out to the kids. My understanding is that downtown is neutral for most youth so perhaps we can work with the Mayor to draw kids into the Center from underserved neighborhoods. Brainstorm!
You can't blame me for being somewhat skeptical given the drawn out, incredible high-drama surrounding the launch of this Committee, as well as the Mayor's track record with other boards and commissions. I can't comment on how effective the Committee members will be as I don't know most of them personally. I hope they will be strong advocates, but my idea and yours of 'strong advocate' could be vastly different.
I hope the Mayor's office does not think their work is done. Luke's gay cred is pretty low and he needs to step it up a few beats. Eastern Pennsylvania may be under the sway of the Onorato spin, but that won't last forever. You have to do something and you have to do it without bodyguards and/or weathy white gay men buffering you from real live homosexuals.
Let's see what happens.
**********************************************
This blog proudly built by snowflakes, social justice warriors, and the politically correct.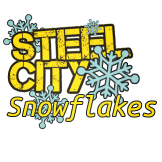 Join the Steel City Snowflakes with a one time or recurring investment in our projects.  Click the image  to see our current snowflakes.
Follow us on Twitter @Pghlesbian24
This post and/or others may contain affiliate links. Your purchase through these links support our work. You are under no obligation to make a purchase.