Per the Victory Fund, 173 openly LGBTQ candidates have won their races with 76 still undecided. At least thirty-five of the winners are non-incumbents.
 Pennsylvania had three electoral victories, reelecting openly gay State Representative Malcolm Kenyatta and Brian Sims. The third victory was the election of Jessica Benham to replace the retired Harry Readshaw. Jessica is openly bisexual and also autistic.  We interviewed Jessica earlier this year.
160 open LGBTQ candidates won office with a lot more undecided. That's somewhat mind-blowing and also incredibly comforting. Some of the candidates are Republicans which is weird, but perhaps they are more moderate and less Log Cabin Republicans.
Nine openly LGBTQ candidates have won their races for the U.S. House so far – including all seven incumbents and two non-incumbents – and one remains too close to call
Three non-incumbent trans state legislative candidates and all three incumbent trans state legislators on the ballot won reelection. Seven out trans state legislators will be serving nationwide next year, up from the four currently serving.
Additionally, Mauree Turner became the first non-binary state legislator in American history when they won their seat for the Oklahoma state House.
Nine openly LGBTQ candidates have won their races for the U.S. House and one remains undecided – ensuring a historic number of openly LGBTQ members in the U.S. House next year. Among the winners are Mondaire Jones and Ritchie Torres, who will become the first two openly LGBTQ Black members of Congress.
Charmaine McGuffey Wins Hamilton County Sheriff Race; Becomes First LGBTQ Person, First Woman to Hold Position
Stephanie Byers Becomes First Trans Person of Color Elected to State Legislature in US
Jill Rose Quinn Is First Trans Elected Official in Illinois; Wins Election for Cook County Circuit Court Judge
Kim Jackson to Become First LGBTQ Georgia State Senator; One of Few Black LGBTQ Women Senators in the Country
Jabari Brisport Becomes First LGBTQ Person of Color Elected to the New York State Legislature
Ritchie Torres to Be First Afro-Latinx LGBTQ Member of Congress
Sarah McBride Becomes First Trans State Senator in US History
Shevrin Jones Becomes First LGBTQ Florida State Senator
Taylor Small Becomes First Trans State Legislator in Vermont
You can read the results via the Victory Fund and follow their news releases as well.
Overall, at least 1000 candidates who are openly LGBTQ ran for office in this election.
This is one of the small bits of hope we can cling to as navigate Trump's America under a Biden Administration. Bigotry, racism, intolerance, and ignorance have a full throttle grip on so many of our neighbors. But there are pockets of light (and rainbows?)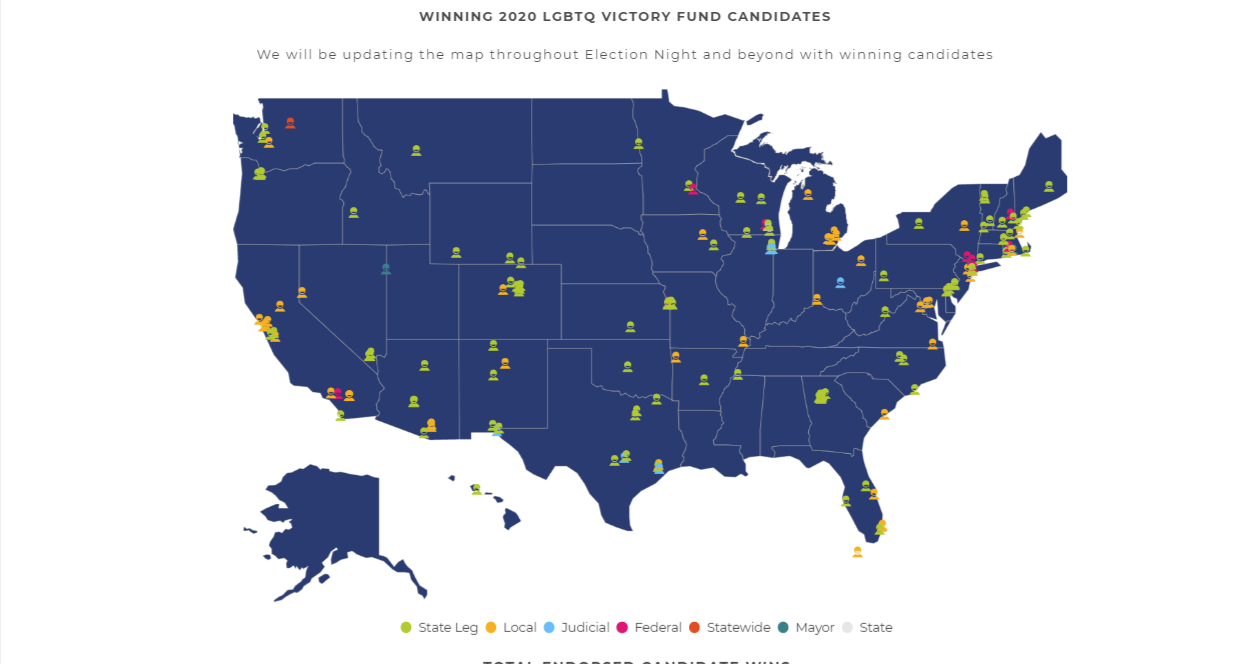 **********************************************
This blog proudly built by snowflakes, social justice warriors, and the politically correct.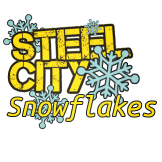 Join the Steel City Snowflakes with a one time or recurring investment in our projects.  Click the image  to see our current snowflakes.
Follow us on Twitter @Pghlesbian24
This post and/or others may contain affiliate links. Your purchase through these links support our work. You are under no obligation to make a purchase.