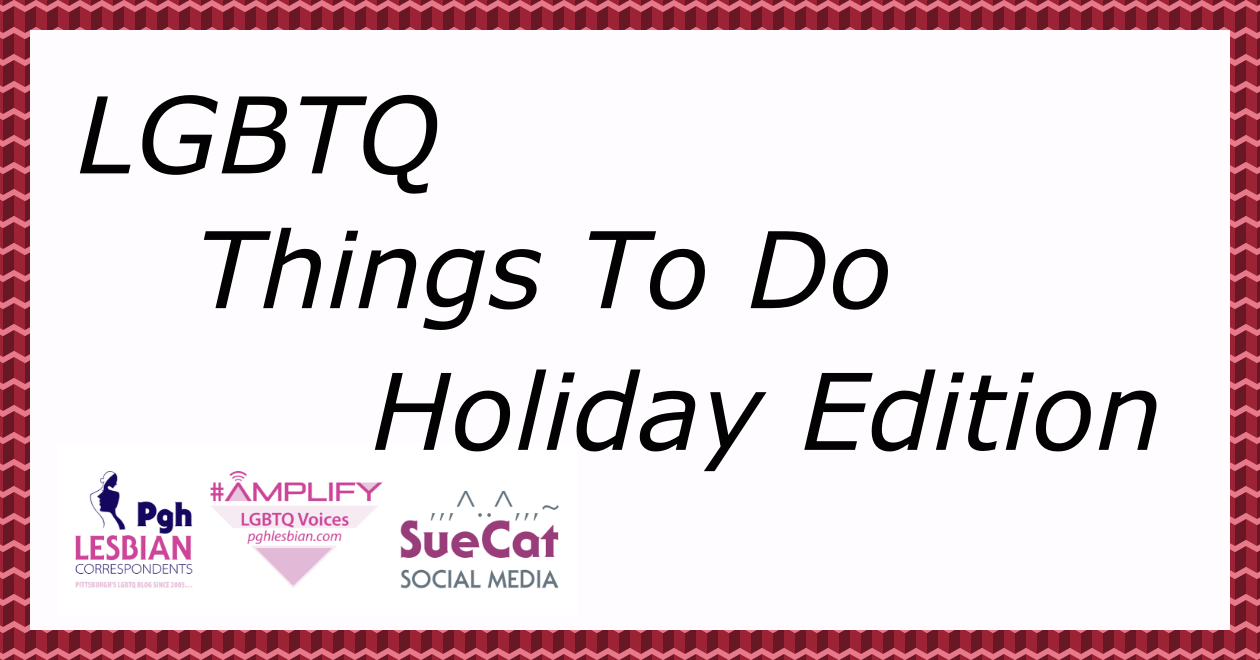 So so so many things going on … please let us know what we missed.
This year, we are pleased to be the social media sponsor of these holiday events.
A round-up of some of my favorite things. This list is not comprehensive by any means, but these are events that happened to catch my eye. If you value this type of blog post, please consider a donation to support our work. 
Fri Nov 23 through Dec 15, various times – WQED Fred Rogers Studio
Fri Nov 30 – Dec 15, various times – Carnegie Stage
Fri Nov 30 – 5 PM Persad Center
Sat Dec 1 – 9 AM Persad Center
Sun Dec 2 – 11 AM Persad Center
Nov 30 – 6:30 PM at Repair the World: Pittsburgh
Sat Dec 1
Calvary United Methodist Church
Sun Dec 9 – Calvary United Methodist Church
Sat Dec 8 – 8 PM Irma Freeman Center for the Imagination
Sun Dec 9
Pittsburgh Improv Comedy Club
Sun Dec 9 – 12 PM Assemble
Sun Dec 9 – 6:30 PM New Hazlett Theater
Saturday Dec 8 – 7:30 East Liberty Presbyterian Church
Monday Dec 10 – 6 and 8 PM Mariposa Theater in Bellevue
Thursday Dec 13 – 7 PM Sing Sing
Dec 14 – Dec 23 – Heinz Hall
Friday Dec 14 – 6PM Pittsburgh Improv at the Waterfront
Friday Dec 14 – 10 PM to 2 AM There Ultra Lounge
Sat Dec 15 – 10 AM · by I Made It! Market
Sat Dec 15 – 11 AM Persad Center
Sat Dec 15 – 11:45 PM The Blue Moon in Lawrenceville
Sat Dec 15 – 2 to 5 PM at the Glitterbox
Friday Dec 21- 7 PM at The LeMont
Saturday Dec 22 – Squirrel Hill
Saturday Dec 22 – 11 PM at the Blue Moon Bar
Monday Dec 24 – 7 PM to 2 AM Brewers Bar
Monday Dec 24 – 9 PM at ACE Hotel
Dec 31 – 8 PM Distrikt Hotel
---
To be continued …