UPDATED!
Our politicians have failed, but this nation is in our hands.
Here is a list of things I think might be useful for you to pursue. I've tried mightily to get more information, but the challenge is that the folks holding it are overwhelmed and overextended so it is hard to get them to have time to share. Right now, I'm being told "have people volunteer with campaigns" which I don't think is robust enough guidance. So here are my thoughts. I'll add to this as I can.
Vote
There are THREE days left to register your friends, family, & neighbors to vote. You can use the PA Voters Service Portal.
We haven't yet received any responses to our candidate Q&A, but when we do – we'll publish. And we'll publish voting guides as they are available.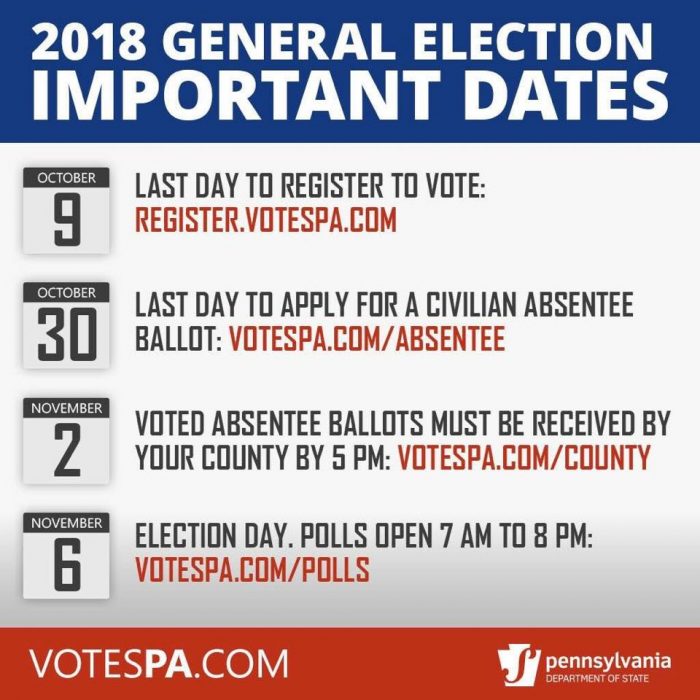 Get Involved
I suggest you take a closer look at these tools and organizations to stay abreast of what's available for you.
Show Up
Canvassing Opportunities:
Governor Tom Wolf & Senator Bob Casey / PA Dems Coordinated Campaign:
Oisin, Volunteer Coordinator – #412-407-8218
The PA Dems Campaign Field Office for Pittsburgh is located at 186 Bakery Square Boulevard. Call Oisin for further details/schedules to volunteer.
Congressman Conor Lamb (PA CD 17), Western/Northern Allegheny County, Beaver County, Southwestern Butler County
North Hills/Allegheny River Valley Campaign Office: Nick Demicheli, Campaign Office Manager – #412-915-2188, [email protected]
Beaver County Campaign Office: Tom Duerr, Campaign Office Manager – #412-592-5620, [email protected]
Ron DiNicola (PA CD 16), Western Butler County, Lawrence County, Mercer County, Crawford County, Erie County
Butler County Campaign Office: Mike Kelley, Campaign Office Manager – #202-302-7816, [email protected]
Lindsey Williams (PA SD 38), Most suburbs North of Allegheny River in Allegheny County, 11th & 12th Wards in Pittsburgh
Rajah Sandor, Campaign Manager – #412-636-1476, [email protected]
James Craig (PA SD 46), Most of Washington County, Greene County, Southern Beaver County
Jacob Redfern, Campaign Manager – #412-440-8218, [email protected]
Betsy Monroe (PA HD 30), Fox Chapel, O'Hara, Shaler, Hampton, Richland
Jacob Pavlecic, Field Director – #724-799-7540, [email protected]
Michele Knoll (PA HD 44), Sewickley, Edgeworth, Ohio Township, Moon, Crescent, Findlay, North Fayette
Alexia Olson, Campaign Manager, #412-889-4558, [email protected]
Emily Skopov (PA HD 28), Franklin Park, McCandless, Marhsall, Pine, Bradford Woods
Julie Platt, Field Director, [email protected]
Daniel Smith Jr (PA HD 12), Southwestern Butler County, incl. Cranberry, Seven Fields, Adams Township
Patrick Joyal, Field Director, #412-576-4723, [email protected]
Sharon Guidi (PA HD 40), Upper St. Clair, Bethel Park, Peters Township
Noah Erwin, Campaign Manager, #412-254-8301, [email protected]
Amy Fazio (PA HD 14), North/Central Beaver County, Western Central Butler County
Erin Kelley, Campaign Manager – #724-312-6566, [email protected]
Lisa Boeving-Learned (PA HD 8), Mercer County, Northern Butler County
Carolyn Steglich, Field Director – [email protected]
Jon McCabe (PA HD 54), Fawn, Harrison, West Deer, Murrysville, Lower Burrell, Upper Burrell, Penn Township, Export
Corie Kiebler, Volunteer Coordinator – #724-858-7550, [email protected]
What did we miss?
Canvassing updates via Sequal Consulting
**********************************************
This blog proudly built by snowflakes, social justice warriors, and the politically correct.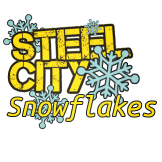 Join the Steel City Snowflakes with a one time or recurring investment in our projects.  Click the image  to see our current snowflakes.
Follow us on Twitter @Pghlesbian24
This post and/or others may contain affiliate links. Your purchase through these links support our work. You are under no obligation to make a purchase.