According to the Pittsburgh Post-Gazette, Allegheny County notified employees about the discontinuation of domestic partner benefits via email. Eileen's partner (a County employee accessing domestic partner benefits) did not receive this notification. I don't know what the notice said or how it was worded, but I do hope one element was included – information on the Affordable Care Act (ACA) as an option for people who would be losing their insurance.

For anyone who loses benefits because of a change in their employer's policies (or the employer of their partner/spouse), the ACA does accept applications outside of "open enrollment." This is considered a life event just like losing your job or getting married/divorced or having a baby. You can visit the Healthcare.gov site and complete the process online to determine what insurance options are available to you.
It is complicated so I highly recommend contacting the Pennsylvania Health Access Network (PHAN) before you start the process and they can walk you through it. PHAN is aware of the situation with the potential termination of benefits and they are LGBTQ friendly. The number to call is  412-512-9225. That will connect you with Erin Gill Ninehouser who is very experienced with the ACA application process and an ally.
People can apply any day in the month that they will lose coverage and still have it in place the first day of the next month — but, it's best not to wait until the last week of the month, so you have time to make your payment before the coverage effective date. It takes up to 3 days for the insurer you choose through the Marketplace to receive and process your information from healthcare.gov.
All of this is very important information for employers to offer in situations like this – perhaps not the PHAN referral, but at the very least some information on the ACA and a general indication of the time frame. One of the important pieces of the ACA is providing affordable health insurance options in these scenarios when existing benefits are lost for some reason. Providing this information to employees facing a loss in coverage is constructive to remind them that they can get comparable, affordable coverage without a lapse in coverage.
I've been in a situation of losing my job unexpectedly and I know that it can be paralyzing. It is, however, precisely the time when you need to take action to address issues like health insurance within strict time frames. Having access to PHAN to help you avoid common pitfalls and delays can be invaluable. You can't afford to wait because there are very real constraints
the period of time for the Marketplace to process your paperwork/payments
researching the options
finding new providers or updating your information with current providers
allowing for things like holidays (4th of July) and unexpected snafu's like your ISP going down
Now, it is likely going to be more expensive because municipal employers tend to have good packages negotiated at group rates, but that doesn't mean it will be cost prohibitive. And in some cases, people have accessed less expensive plans. You won't know until you dive in (with PHAN) to explore the options available to your family.
The other good news is that Open Enrollment begins in November so if you aren't satisfied with your original choice, you'll be able to adjust your choices.
If you are one of the couples working for the County who may have benefits terminated on August 1, please contact PHAN today to make sure your Plan B is in place.
On a related note, this caught my eye (finally) yesterday. From the PG:
Employees who currently receive those benefits have until July 31 to present the county with a marriage license, she said. Benefits will terminate Aug. 1 for those without proof of marriage.
So how could this actually work? If we walked into the Personnel Office at 3:45 PM on Thursday, July 31 with a valid marriage license, we'd be meeting the deadline. How would the County notify the provider in an hour? Or what if we walked in at 4:50  PM before they closed? I'm curious if this is actually the case. It makes more sense to have a  deadline with a few days for internal documentation reasons – say August 15 deadline with benefits to cease on September 1. Am I crazy for thinking that seems unrealistic? I'm unsure how this could even be a feasible timeframe.
There's also the issue of notification. Eileen's partner says she didn't receive the email. So what would be the appeal process – say she didn't happen to see the story on the news? She has a union steward to intervene, but what about non-unionized employees? Would the unions find this notification process acceptable and consistent with their contracts?
There is no cost savings to the County to remove 11 people from their plans – they have a group rate and 11 people is a very small percentage of the total covered. So it isn't about money. It clearly isn't about equality because this reinforces the remaining inequality re statewide non-discrimination. This situation is a distraction from the fight for equality and from the value a diverse workforce brings to the municipal employers.
Overall, I'd say this policy change as its been presented through the media was not thought out very well. There are many loose threads and the looming question of "why" this started in the first place. But we do know that the City of Pittsburgh and Philadelphia City/County are both reviewing policies. It is unknown at this point what other municipal employers – school districts, townships, etc – are doing. And I personally think it could set a domino effect into motion – sort of the reverse of what we've seen with marriage equality, right?
That's one reason the petition I launched on MoveOn.org is aimed at all municipalities. This is not a precedent we want to see in place because it prevents us from focusing on passage of HB 300.  That will hurt everyone and every local economy.
That being said, once we have statewide non-discrimination, it is reassuring to know that the Affordable Care Act provides all of us with health insurance options. Employers may need to update their discontinuation procedures to ensure their employees and their families have access to at least the basic information.
**********************************************
This blog proudly built by snowflakes, social justice warriors, and the politically correct.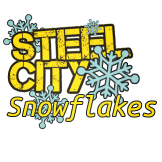 Join the Steel City Snowflakes with a one time or recurring investment in our projects.  Click the image  to see our current snowflakes.
Follow us on Twitter @Pghlesbian24
This post and/or others may contain affiliate links. Your purchase through these links support our work. You are under no obligation to make a purchase.