Content note: mental health, depression
After three weeks of hypomania, I'm now entering my second week of depression. I'm safe and have resources and all that.
But I'm miserable. I can't be helpful to anyone right now. I'm struggling to focus on and understand political nuances that I typically would grasp. I feel quite bad about not helping.
My sleep is poor, but I'm very tired. I have no appetite. I want to jump out of my skin.
And I'm failing on a project that means a lot to me. I thought I had structured things to allow for everyone to get downtime. But once again I just set myself up to fail at project management. It's hard enough when I'm healthy to be a team player. Now it's just miserable. There's that word again. I'm miserable and being transparent about it hasn't changed things.
The thing about describing mental illness symptoms is that stigma is so deeply embedded in society, that we aren't considered reliable reporters – ever. We must be fixed for our own good.
I work more effectively on my own but I ache for human connection. It's an ongoing struggle. I ask for help, and wind up being fixed. Sigh.
For now, I need to just hang back and ride this out. Depression feels awful because I don't feel anything. Just numb. And sad. I can't even feel good in my skin.
Usually, I go places to at least get out of the house. Comfort food. That sort of thing. I feel literally better by following through on any action. Not an option now.
So I'm here, but not very helpful. I hope this relents soon.
Yes, I would appreciate comfort. But that feels in short supply.
**********************************************
This blog proudly built by snowflakes, social justice warriors, and the politically correct.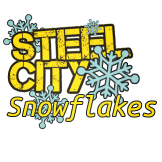 Join the Steel City Snowflakes with a one time or recurring investment in our projects.  Click the image  to see our current snowflakes.
Follow us on Twitter @Pghlesbian24
This post and/or others may contain affiliate links. Your purchase through these links support our work. You are under no obligation to make a purchase.