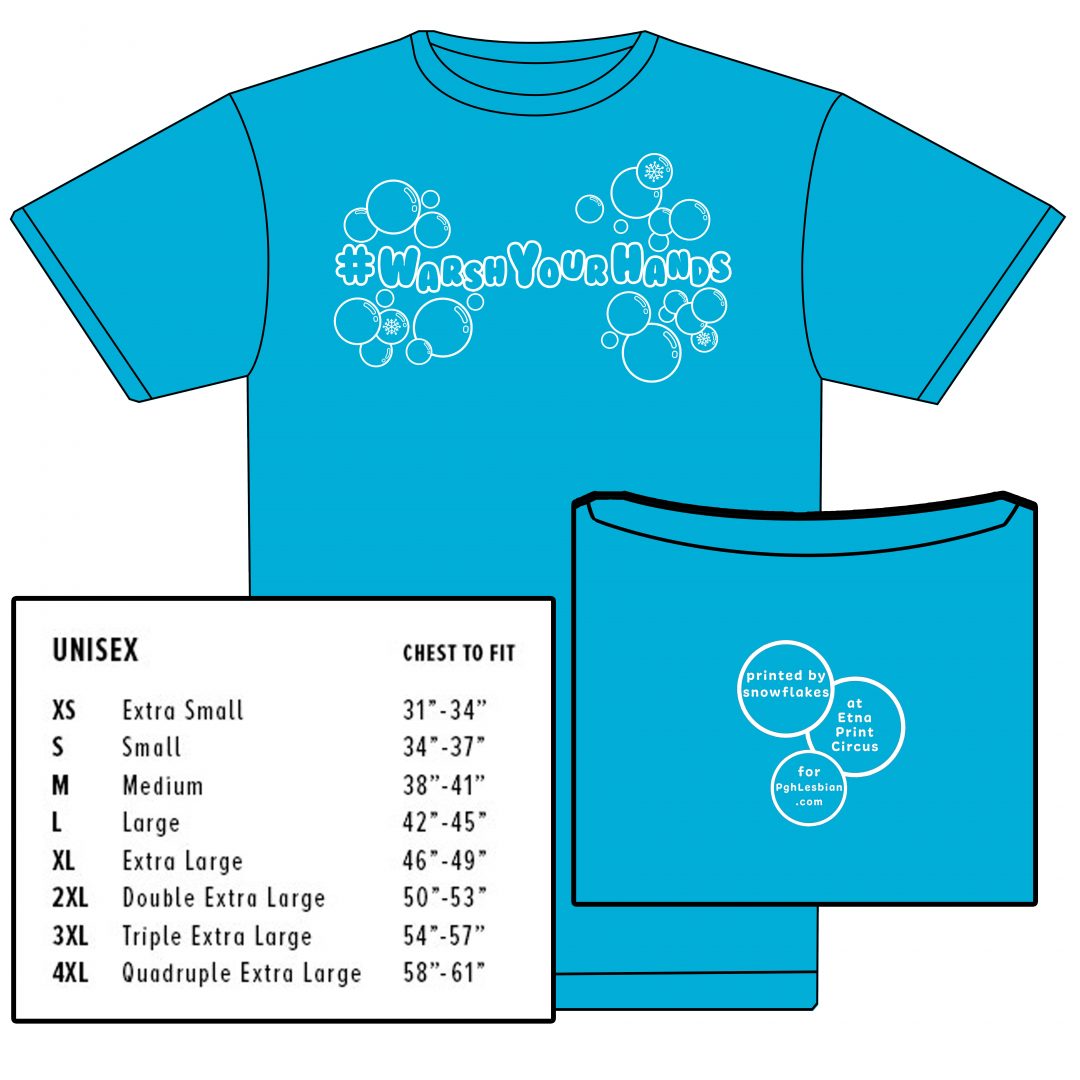 Project addresses COVID-19 Needs With Pittsburgh Twist
#WarshYourHands is a collaboration of three Western Pennsylvania queer-owned small businesses who have created a package of a shirt, soap, and digital snowflake to promote public health.
Etna Print Circus and Pittsburgh Lesbian Correspondents are working with Erie based Dragonfly Lake Scents to make this unique Western Pennsylvania package available through an online storefront hosted at pghlesbian.com
"Reminding neighbors to wash their hands and offering the tools to do so is a definite win," says Allison Butka of Etna Print Circus. "It is important for us to develop collaborations and mutual support resources to get all of our businesses through this pandemic without compromising our business values."

From the website: "It is a fun way to wear your PA pride, reduce the spread of bacteria and viruses, keep your skin cleansed and nourished, and also support independent queer makers during a time of particularly heightened economic uncertainty."
The shirt is a lightweight turquoise cotton in sizes XS-4X boasting the hashtag #WarshYourHands with soap bubbles, a design created by Etna Print Circus' Joyce Swope. The package includes a choice between two varieties of handmade bar soap and a digital snowflake on the pghlesbian.com website to permanently reflect investment in progressive Pittsburgh.
Customers also have the option to designate a bar of soap for local LGBTQ+ organization for an additional donation. The soaps include cocoa butter and shea butter for extra moisturization.
"The package is one way to leverage our different strengths to sustain our projects while collaborating on this very important message – wash your hands and stay home," says Sue Kerr, founder of Pittsburgh Lesbian Correspondents. "The digital snowflake will be part of a permanent archive illustrating one way in which community members responded to the pandemic."
Packages will be available by preorder at http://shop.pghlesbian.com Packages can be delivered via postal service or picked up using no-contact arrangements.
Etna Print Circus, is a trans- and queer-owned clothing company and screen print shop based in the Pittsburgh borough of Etna. For this project, they've worked with Sue to select and design a super-soft, sweatshop-free t-shirt in an inclusive size range.
Dragonfly Lake Scents, is a queer owned artisan bath and body company based in Erie, Pennsylvania. Dragonfly Lake Scents specializes in small batch, handmade bath and body products made from local ingredients such as locally roasted coffee, beer, beeswax and honey. They grow and dry 80% of our botanicals for their products.
Pittsburgh Lesbian Correspondents has been blogging LGBTQ topics and more since 2005. They were named Outstanding Blog in the 2019 GLAAD National Media Awards and have been voted 'Best Local Blog' twice by readers of the Pgh City Paper.
**********************************************
This blog proudly built by snowflakes, social justice warriors, and the politically correct.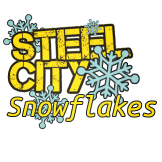 Join the Steel City Snowflakes with a one time or recurring investment in our projects.  Click the image  to see our current snowflakes.
Follow us on Twitter @Pghlesbian24
This post and/or others may contain affiliate links. Your purchase through these links support our work. You are under no obligation to make a purchase.