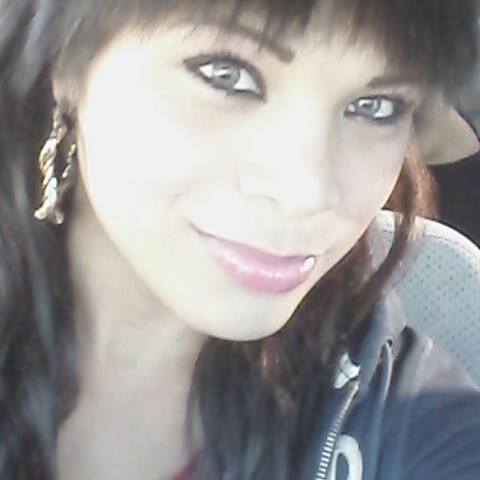 Earlier this week, we learned that a US Customs and Border Protection agent had been arrested under suspicion of murdering at least four women and attempting to kidnap a fifth.
One of his victims was a 28 year-old Latina trans woman, Nikki Janelle Enriquez. She was a native of Laredo, Texas.
From Monica Roberts at Transgriot:
What we know so far is that she was murdered by accused serial killer Juan David Ortiz around September 14-15, and according to authorities her body was found dumped along I-35 at mile marker 15.

<snip>

She is the second Latina trans Texan we have lost this year, the third trans Latina in the US murdered this year, and the 21st trans person this year violently taken from us.    

And once again, she is the tenth trans person under age 30 we've violently lost in 2018 and the 18th trans person of color.   17 of those trans POC have been trans women.  We have also had one Black trans man killed this year who also ID as gender non conforming.
Horrifying intersection of two epidemics of violence against women.
USA Today is reporting an account that three of the women murdered by Ortiz, including Nikki Janelle Enriquez knew one another. The other two women were both cis gender Melissa Ramirez (29) and Claudine Ann Luera (42.) The identity of the fourth woman is Guiselda Alicia Cantu (35.) USA Today reports that the three victims who knew one another were possibly sex workers who associated with one another while working.
"They were great females," she said. "Whatever their backgrounds were, it didn't matter. Their lives did not deserve to be taken away by this person."

Like others who knew them, Treviño said she was irked by how the women have been portrayed as just "prostitutes" by law enforcement officials and the media. "These women should be referred to as women," she said. "That's what they were. Women."

Investigators haven't confirmed that the three women knew one another, but some arrest documents hint at the possibility.
There is no word on if or how Cantu knew the other three women.
Another horrifying reality is that Ortiz most likely picked up and murdered Nikki Janelle and Alicia Cantu after police began searching for him when the fifth woman had escaped and notified authorities. The reality that she was likely to report him was obviously not enough to stop his killing spree. Ortiz has been charged with four counts of first-degree murder, one count of aggravated assault and one count of unlawful restraint.
Police consider this an open investigation. It is unclear if further victims may be identified.
Nikki Janelle Enriquez was the youngest of these women murdered by Ortiz. Roberts indicated that misgendering interfered with the release of her name, but now that we know – we should put into the context of both the serial killing and the ongoing violence targeting transgender women. Her identity as a trans woman may not have been why he specifically chose her, but her whole identity and life experiences put her at that spot at that particular time. Violence against trans women is violence against women.
The Transgender Law Center released a statement which I've posted below.
Nikki Janelle was just 28 years old. She presented no threat to Ortiz, but he saw fit to target her for a violent attack and leave her body in a ditch. While there is no word yet on memorials or final arrangements, the high-profile of the case suggests that information will be forthcoming. We must be vigilant ensuring that law enforcement and the media respect her identities as the case moves forward as well as offering support for all women who are at the mercy of men in authority.
Rest in power, Nikki Janelle. The man who robbed you and the world of all your yet-to-be-lived years is in custody. We will say your name as this investigation continues and honor the lives of our trans neighbors. I hope you find peace.
---
This is my list of trans neighbors we have lost to violent deaths in the US this year (2018.) As always, we know that some deaths go unreported or undisclosed for a variety of reasons, most of which are related to transphobia. I ask you to take a moment to read this list to let the enormity of this ongoing epidemic sink in. It is the very least we can do.
Christa Leigh Steele-Knudslien – Massachusetts (January 6) 42 years old
Viccky Gutierrez – Los Angeles (January 9), 33 years old
Tonya 'Kita' Harvey – Buffalo (February 6), 35 years old
Celine Walker – Jacksonville, Florida (February 4), 36 years old
Phylicia Mitchell – Cleveland (February 23), 46 years old
Zakaria Fry – Stanley, New Mexico (February 19), 28 years old
Amia Tyrae Berryman – Baton Rouge (March 26), 28 years old
Sasha Wall – Chesterfield, South Carolina (April 1), 29 years old
Karla Patricia Pavon-Flores – Dallas (May 9), 26 years old
Nino Fortson – Atlanta (May 13), 36 yeas old
Gigi Pierce – Portland (May 21), 28 years old
Antash'a English – Jacksonville (June 1), 38 years old
Cathalina Christina James – Jacksonville (June 24), 24 years old
Keisha Wells – Cleveland (June 24), 58 years old
Sasha Garden – Orange County, Florida (July 19), 27 years old
Diamond Stephens – Meridian, Mississippi (June 18) 39 years old
Dejanay Stanton – Chicago (August 30) 24 years old
Vontashia Bell – Shreveport (August 30) 18 years old
Shantee Tucker – Philadelphia (September 5) 31 years old
Londonn Moore – North Point, Florida (September 8) 20 years old
Nikki Janelle Enriquez – Laredo, Texas (September 15) 28 years old
Statement by the Transgender Law Center on the murder of Nikki Janelle Enriquez.
"We are horrified by the news that a Border Patrol agent has targeted and killed several sex workers, including Nikki Janelle Enriquez, a transgender woman. While our society treats trans women, sex workers, and people of color as disposable, Transgender Law Center works every day to end the violence that is all too routine for people living at these intersections and to create a world in which everyone is afforded dignity and respect.
"At this moment it is critical that we interrogate the different factors that led to this horrible loss of lives. Complicit in this tragedy are state and federal governments that are aggressively attacking sex workers' well-being under the pretense of combating human trafficking. Congress's recent passage of SESTA/FOSTA has driven some into more dangerous street-based work, while simultaneously making it more difficult for sex workers to continue their work while building and accessing community safety tools.
"Meanwhile, it is crystal clear that U.S. Customs and Border Protection (CBP) and Immigration and Customs Enforcement (ICE) foster and cultivate brutal, callous, racist attitudes in their staff. From Trump's "taking the handcuffs off … the border patrol and ICE" to family separation to the many deaths of immigrants in detention, these agencies have only become more brazen and deadly under the current administration.
This tragedy is positioned in the broader context of 2018, a year of unprecedented violence against trans women of color, intense and emboldened racism, and ramped-up stigmatization of sex workers. We refuse to become numb to this rapid accumulation of injustices. We feel every attack, every aggression, and every loss. We fight for the lives and dignity of every trans person, every sex worker, and every person of color, and we refuse to stop until we achieve liberation for all."