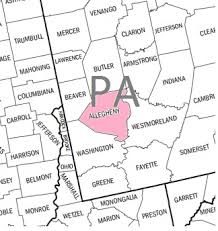 Name:  Dominic
Age: 18
County of Residence:  Allegheny County
Preferred Pronouns: He/Him
How do you describe your identity? Cis White Male Bisexual
Please describe your coming out experience. Where did you find support? What challenges did you face? When I came out, my mom took away my computer for the summer (I came out right at the end of the school year), saying that she was taking it away because of my "porn addiction" and that her taking it away on the same day I came out was coincidental. When I got my computer back for the school year, she installed a religious filter on my computer called Covenant Eyes.
How would you describe yourself NOW in terms of "being out"? I'm out to anyone who asks, and will bring it up freely in conversation.
Tell me about the first LGBTQ person whom you met. What impact did they have on your life? My oldest sibling is Agender(DFAB) and Pansexual. When they came out, the backlash from my parents was intense, they forced them to quit the band and musical program, as they could see their girlfriend at these activities, and had extremely restricted access to communication outlets. This made me really uncomfortable to come out myself, but having a queer sibling made me feel more comfortable as myself in the long run.
Past or present, favorite LGBTQ character or creator in television, film or literature? Please tell us why. Rebecca Sugar. Honestly Steven Universe is the most forward thinking kids cartoon out right now, and the fact that it is on such a prominent channel means that many children will grow up with at least a vague idea of sexuality being variable, along with Stevonnie being canonically nonbinary and using they/them pronouns.
How do you stay informed about LGBTQ issues? Tumblr, Word of Mouth
Describe your geographical community. I went to high school in a very white conservative suburban area, and no one in the school was outwardly against gay and lesbian people, but some were against bisexuals and almost all were against transgender people. My college is urban and I feel is a lot more accepting.
Describe your local or regional LGBTQ community. Honestly I'm not exactly in touch with a greater LGBTQ community, just individuals. Many of my friends are LGBTQ, both locally and not.
Have you ever experienced discrimination based on your identity? Specifically, in a job setting, when applying for housing or while in public. I have not.
Tell us about your access to health care in Western PA. Has it been LGBTQ competent (or not?) I personally have never had any qualms about healthcare.
Are there issues impacting your LGBTQ neighbors that aren't visible or part of the local dialogue? I don't believe so.
What would you like to see elected officials do to improve life for LGBTQ Pennsylvanians? Make it easier for trans people to legally change their name and gender on identification
Please share a lived experience, anecdote or fact about life as an LGBTQ person in your community. Although it is less than likely, people who are very religious are not always hateful and recognize that the hate inside their religious establishment is not actually part of their faith.
Beyond discrimination, what other barriers create challenges for your LGBTQ neighbors? The lack of LGBTQ spaces for those under 18 or 21.
What LGBTQ friendly resources are available for your neighbors? Our university has a GSA, but I'm not sure what they can do in terms of being a resource.
What is your greatest fear for the LGBTQ community in Western Pennsylvania? A regression in the treatment of LGBTQ individuals, specifically bathroom laws similar to those in North Carolina
What is your greatest hope for the LGBTQ community in Western Pennsylvania? We get the state to recognize and help transgender people in the professional world

What can allies do to support your LGBTQ community? Show solidarity and vote with the community in mind.
How can gay men and lesbians support the bisexual, transgender and queer members of our community? Understand that a bisexual dating someone of the opposite gender does not invalidate them as LGBTQ people, and for people to stop discluding transgender people from their relationship based on their genitals.
What motivated you to take part in this project? I was linked by my school GSA
Finally, what question should I have asked? Please also share your answer. I think this was comprehensive.
Thank you, Dominic.
Read the entire AMPLIFY LGBTQ Q&A archive.
AMPLIFY LGBTQ is a series of blog posts designed to give a "signal boost" to the voices of our LGBTQ neighbors throughout Western Pennsylvania. We are using a Q&A format and will minimize editing their responses. 
Our intent is to highlight the voices of marginalized members of our community who are not always invited to the table or whose voices are not heard. These are glimpses in to the lived experiences of LGBTQ people in Western Pennsylvania as told in their own voices. If you would like to participate, please email me pghlesbian at gmail or visit the online Q&A.
You can read the other Q&A responses here.  AMPLIFY! LGBTQ is a project of Most Wanted Fine Art and Pittsburgh Lesbian Correspondents.
************************************************
For 18+ years,  snowflakes, social justice warriors, and the politically correct have built this blog. Follow us on Twitter @Pghlesbian24
We need your ongoing support to maintain this archive and continue the work. Please consider becoming a patron of this blog with a recurring monthly donation or make a one-time donation.
Venmo @PghLesbian  CashApp $PghLesbian
This post and/or others may contain affiliate links. Your purchase through these links support our work. You are under no obligation to make a purchase.