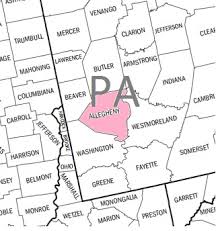 Name: Mark
Age: 29
County of Residence: Allegheny
Preferred Pronouns: He
How do you describe your identity? Male
Please describe your coming out experience. Where did you find support? What challenges did you face? When I was 18 to one of my close friends. She had actually been under the impression that I was "100% hetero" and I had to set her straight that I was not! I can honestly say that every personal friend of mine that I have told has accepted me 100% for who I am.
How would you describe yourself NOW in terms of "being out"? Out to very few family. I am also out to my friends, and my part time job. I am not out at my full time job despite a written rule of diversity and inclusion.
Tell me about the first LGBTQ person whom you met. What impact did they have on your life? My uncle. I don't know exactly when he came out to my family, but it was a good way to see how my whole family would react. It was a process over several years, and sadly most of the reception was negative from my immediate family, but it seems these days it is a non-factor for most of my family.
Past or present, favorite LGBTQ character or creator in television, film or literature? Please tell us why. Brian Kinney. Sad to say it this way, but he portrayed the life many younger gay men wish they had. Although it was a TV show and realistically most men do not have such a life, it was good in a way to live vicariously through an attractive and well-off man who was very courageous.

How do you stay informed about LGBTQ issues? Local media, a few friends, and a few emails from local organizations, but I am probably in the dark about a lot.
Describe your geographical community.  I am lucky to live in the very small urban portion of the urban area where I think LGBTQ is most accepted. I have never lived rurally, but I have gotten the impression from others that we have a long way to go in our region until we reach equality.
Describe your local or regional LGBTQ community. I live in the city of Pittsburgh, it seems to be a pretty progressive area in the east end where I live. Not many people seem to bat an eyelash any more, including landlords and local businesses.
Have you ever experienced discrimination based on your identity? Specifically, in a job setting, when applying for housing or while in public. Not directly. Even in dealing with the public, it is 'don't ask, don't tell'. Although it is more acceptable than in the past, it is still easier to omit/hide the fact, as I don't fit into a "gay stereotype". I have never dealt with housing discrimination either. Although I believe it is illegal to discriminate in the city, the county and region does not have rules protecting against this.
Are there issues impacting your LGBTQ neighbors that aren't visible or part of the local dialogue? At my part time place of employment, it involves dealing with the public, so unfortunately discrimination can be felt there. While Pittsburgh isn't perfect, the city itself seems to be a pretty decent place.
What would you like to see elected officials do to improve life for LGBTQ Pennsylvanians? We need to pass statewide laws banning discrimination based on sexual orientation.
Please share a lived experience, anecdote or fact about life as an LGBTQ person in your community. That just because you support LGBTQ causes, it doesn't necessarily mean you identify as LGBTQ. I believe it is a common mistake, and also holds many people back that "if people know I support gay (insert cause here), people will think I'm gay too"
Beyond discrimination, what other barriers create challenges for your LGBTQ neighbors? People who may fit into "gay stereotypes" can be treated differently
What LGBTQ friendly resources are available for your neighbors? DELTA, LGBTQ offices downtown, even quite a few local bars where one can visit and relax and be themselves without fear of discrimination.
What is your greatest fear for the LGBTQ community in Western Pennsylvania? That we will not continue to make progress forward to show the younger generations that their sexual orientation.
What is your greatest hope for the LGBTQ community in Western Pennsylvania? That we will become one of the best regions in the country for LGBTQ youth and families.
What can allies do to support your LGBTQ community? Acceptance! Rally for equality
How can gay men and lesbians support the bisexual, transgender and queer members of our community?  do not promote discrimination by using bigoted language
What motivated you to take part in this project? Having a way of telling my thoughts and views to someone who will listen!

Finally, what question should I have asked? Please also share your answer. Does the environment here for LGBTQ play a part in you living here? Would it be a reason for you to leave the area? For me, it does not play a part.
Read the entire AMPLIFY LGBTQ Q&A archive.
AMPLIFY LGBTQ is a new occasional series of blog posts designed to give a "signal boost" to the voices of our LGBTQ neighbors throughout Western Pennsylvania. We are using a Q&A format and will minimize editing their responses. The questions, however, may change as we ask each participant to tell us what we've missed asking. It is one of the vibrant elements of a blog format – evolution & growth. 
Our intent is to highlight the voices of marginalized members of our community who are not always invited to the table or whose voices are not heard (because "we" are not listening?) Obviously, my choice of questions does shape the conversation, but beyond that – these are glimpses in to the lived experiences of LGBTQ people in Western Pennsylvania as told in their own voices. If you would like to participate, please email me pghlesbian at gmail or visit the online Q&A.
You can read the other Q&A responses here.  AMPLIFY! LGBTQ is a project of Most Wanted Fine Art and Pittsburgh Lesbian Correspondents.
************************************************
For 18+ years,  snowflakes, social justice warriors, and the politically correct have built this blog. Follow us on Twitter @Pghlesbian24
We need your ongoing support to maintain this archive and continue the work. Please consider becoming a patron of this blog with a recurring monthly donation or make a one-time donation.
Venmo @PghLesbian  CashApp $PghLesbian
This post and/or others may contain affiliate links. Your purchase through these links support our work. You are under no obligation to make a purchase.