Read the entire AMPLIFY LGBTQ Q&A archive.
AMPLIFY LGBTQ is a new occasional series of blog posts designed to give a "signal boost" to the voices of our LGBTQ neighbors throughout Western Pennsylvania. We are using a Q&A format and will minimize editing their responses. The questions, however, may change as we ask each participant to tell us what we've missed asking. It is one of the vibrant elements of a blog format – evolution & growth. 
Our intent is to highlight the voices of marginalized members of our community who are not always invited to the table or whose voices are not heard (because "we" are not listening?) Obviously, my choice of questions does shape the conversation, but beyond that – these are glimpses in to the lived experiences of LGBTQ people in Western Pennsylvania as told in their own voices. If you would like to participate, please email me pghlesbian at gmail or visit the online Q&A.
You can read the other Q&A responses here.  AMPLIFY! LGBTQ is a project of Most Wanted Fine Art and Pittsburgh Lesbian Correspondents.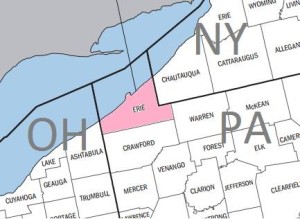 Erie Pride is next weekend (August 29) so we are focusing on individuals from Northwestern PA leading up to that event. Alex is a member of the board of NWPA Pride and graciously took some time to respond to our questions.
Name: Alex
Age: 26
Preferred Pronouns: male
County of Residence: Erie
How do you describe your identity? I am a gay white male.
Please describe your coming out experience. Where did you find support? What challenges did you face? Many of my coworkers were lgbt. I came out to them then slowly started the rest of my coming out. It was when my second boyfriend broke up with me that I can out to my parents. They were not supportive at first and suggested they thought it would be a phase. Now almost 4 years later they have become supportive and even embrace the fact that I am a gay man.
How would you describe yourself in terms of "being out"? I am opened about my sexuality and involved in Erie Nwpa pride alliance.
Tell me about the first LGBTQ person whom you met. What impact did they have on your life? The first openly gay person I met was my manager at my third job. He helped me become comfortable with my sexuality and helped me start the path to become the person I am today.
How do you stay informed about LGBTQ issues? Media and activism with many Erie lgbt organizations
Past or present, favorite LGBTQ character in television, film or literature? I love Laverne Cox and got to meet her in November 2014
Describe your geographical community. Both
Tell me about your local or regional LGBTQ community. The Erie community is very live and let live. We don't have the gay bashing and transgender violence many city's face.
Have you ever experienced discrimination based on your identity? Specifically, in a job setting, when applying for housing or while in public. No. 
Describe your community in terms of being LGBTQ friendly (or not.) It's indifferent
Are there issues impacting your LGBTQ neighbors that aren't visible or part of the local dialogue? Outside of Erie county their is not anti discrimination laws
What would you like to see elected officials do to improve life for LGBTQ Pennsylvanians? Pasb hb sb 300
Please share a lived experience, anecdote or fact about life as an LGBTQ person in your community.   I have had many managers doubt my abilities but after prooving myself they have went on to hire more lgbt employees
Beyond discrimination, what other barriers create challenges for your LGBTQ neighbors? None that I know of
What LGBTQ friendly resources are available for your neighbors? In Erie there is Nwpa pride, geae, trans family, and Erie sisters.
What is your greatest fear for the LGBTQ community in Western Pennsylvania? Non inclusion within the lgbt community.
What is your greatest hope for the LGBTQ community in Western Pennsylvania? Unity
What motivated you to take part in this project? Request sent to Nwpa pride board
Finally, what question should I have asked? Please also share your answer. I think you covered them.
Thank you, Alex!
If you would like to participate in this Q&A series, please visit our online form. You can also email pghlesbian at gmail dot com to participate. We welcome voices from across the community – everyone has a story to tell.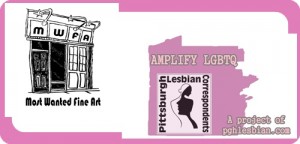 **********************************************
This blog proudly built by snowflakes, social justice warriors, and the politically correct.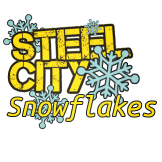 Join the Steel City Snowflakes with a one time or recurring investment in our projects.  Click the image  to see our current snowflakes.
Follow us on Twitter @Pghlesbian24
This post and/or others may contain affiliate links. Your purchase through these links support our work. You are under no obligation to make a purchase.