Andre Gray has been missing from Pittsburgh, Pennsylvania since October 23, 2014.
This past weekend, Andre's family and friends (and strangers) gathered on the North Side to search the area near the spot where Andre's abandoned car was found.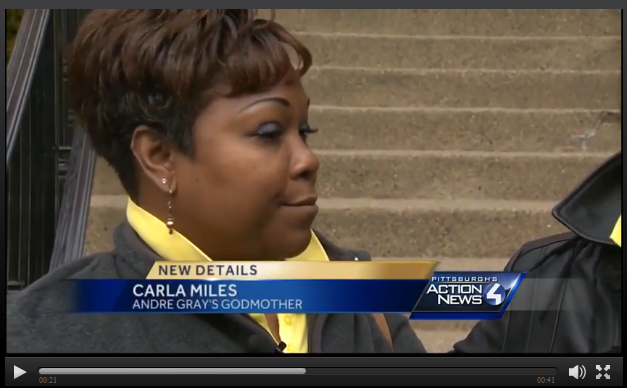 Now we have a new way for you to get involved and show your support for Andre, his family and the community coping with his disappearance – a crowdfund set up to offer a reward for information in this case. Crimestoppers automatically offers a $1,000 reward. We hope to raise an additional $5,000 through an on-line appeal via Crowdrise.
The Bloomfield-Garfield Corporation (BGC) is acting as the fiscal conduit for this funding to ensure transparency. Andre and his family were part of that organization when he was a child and several members of his extended family live in the Bloomfield/Garfield area. Your online donation will go directly to BGC where it will be disbursed as information in the investigation is shared.
#BlackLivesMatter
Three young queer people of color have been known victims of violence in the past 18 months in Pittsburgh. Two did not survive. Andre is the third. We did not have a chance to intervene in the other situations – we can do something here and now to help Andre and his family.
#BlackLivesMatter
 Of the 66 homicide victims in the city, 59 were black and seven were white. Of the 37 unsolved cases, only one involves a white victim, according to a Pittsburgh Post-Gazette review of data. In the latest Census figures, about 26 percent of Pittsburgh residents are black. (Source: Pittsburgh Post-Gazette)
#QueerLivesMatter
Since the beginning of this year across the nation, four trans women of color, one gender non-confirming person of color, a queer identified woman of color and two lesbians of color have died violent deaths. That's eight queer and trans people of color known to have been killed in under two months.
#BlackLivesMatter
Organizations that have stepped forward to support Andre's family and help to coordinate a response include Judah Fellowship Christian Church, New Voices Pittsburgh and Project Silk. Others include BGC, Most Wanted Fine Art, Bistro To Go, and more.
The flyers created for Andre's disappearance have been shared over 500 times on Facebook alone. (Click here to download the flyers in .pdf format.)
Please join us to raise this $5,000. All of the experts and community members have said that a strong reward is an important tool to find new information, facts and leads. A modest donation is how you can help demonstrate to the community that black lives – that Andre's life – matters to you.

**********************************************
This blog proudly built by snowflakes, social justice warriors, and the politically correct.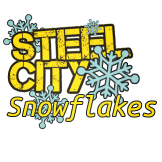 Join the Steel City Snowflakes with a one time or recurring investment in our projects.  Click the image  to see our current snowflakes.
Follow us on Twitter @Pghlesbian24
This post and/or others may contain affiliate links. Your purchase through these links support our work. You are under no obligation to make a purchase.