This Q&A series focuses on artists contributing to the #ArtisticVisionPgh project cosponsored by Most Wanted Fine Art and Penn Avenue Eyewear. This post focuses on Nina Sauer who is organizing, producing and curating the show.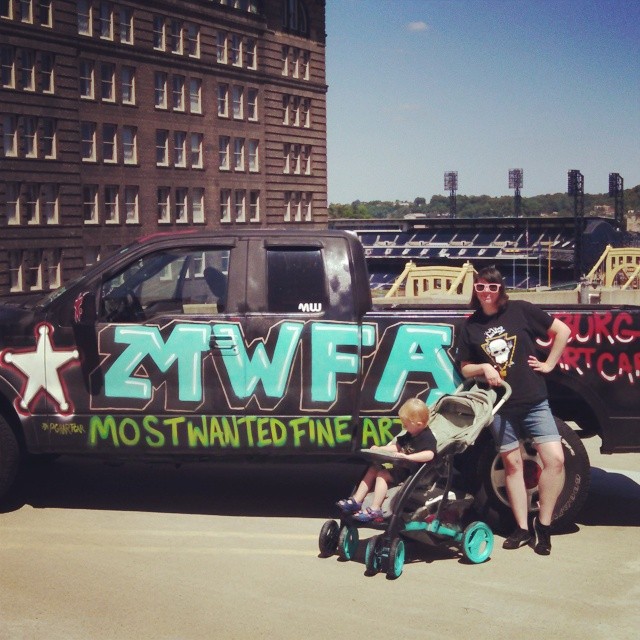 Name: Nina Gibbs
Website: www.mostwantedfineart.com
Twitter: @mostwantedart
Did you grow up with any siblings, friends or schoolmates who wore glasses? Was it a big deal with other kids? I had one friend who wore glasses when I was very young. Everyone seemed to tease her about her "coke bottle" glasses. In 5th grade some students got transferred to my school and several of them wore glasses. After that I don't remember as many jokes.
How old were you when you first had to wear glasses? I got glasses in 6th grade because things seemed fuzzy from far away. My prescription was very small but it sharpened everything up which was great but I wasn't prepared for the headaches that it would give me. So I stopped wearing them and would only wear them when driving at night.
Describe your favorite pair of sunglasses (ever.) I love sunglasses. They are a bit of an obsession. I live in a pair of wooden Penn Ave Eyewear sunglasses like the ones we will be auctioning off. They are so comfy. My favorite pair ever however were a pair of vintage foster grant sunglasses. I love old Hollywood and I found the big pink pearl sunglasses at a thrift store. I never left my house with out them to the point that one of the screws fell out. I haven't been able to fix them so they sit waiting in my jewelry box.
How often do you wear sunglasses and why? I wear theme very day. My eyes are very sensitive to light and being outside with out them is very uncomfortable.
Sunglasses are iconic cool in pop culture. What character from television, movies, comics, etc wore sunglasses in a way that stayed with you? For me there were two icons that wore sunglasses that effected me style wise. Audrey Hepburn in Breakfast at Tiffanys and Tom Cruise in Risky Business.
Has participating in this project changed the way you think about vision health? It has made me think about how vision health effects people's lives. A lot of people in my life needed glasses and didn't have answers for how they were going to get new ones. The joy on people's faces at the idea of getting new glasses is very much a kid on Christmas expression. You know that its going to affect them every day.
Tell me about your work for this exhibit. I am the organizer! The art of producer! Last year I did photographs which I may do again.
Thanks Nina!
If you are enjoying this Q&A series, please join us for the Art Auction on Friday, September 12 at The Waterfront. The event is free. A portion of the proceeds will benefit charity (the other portion benefits the artists!)

**********************************************
This blog proudly built by snowflakes, social justice warriors, and the politically correct.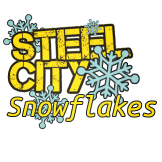 Join the Steel City Snowflakes with a one time or recurring investment in our projects.  Click the image  to see our current snowflakes.
Follow us on Twitter @Pghlesbian24
This post and/or others may contain affiliate links. Your purchase through these links support our work. You are under no obligation to make a purchase.