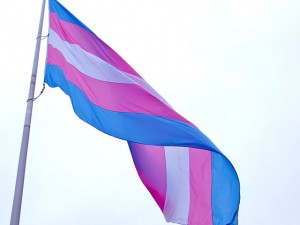 Something very interesting took place in Pittsburgh City Council today – they directly addressed a matter of transgender municipal equality for the first time in history.
The issue is non-discrimination which Pittsburgh City Council first took up as far back as the late 1980's. In 1990, the City amended the Human Relations Ordinance to include sexual orientation. In 1997, Council used some sleight of hand one might say to expand protections to the trans community. Rather than directly add "gender identity and gender expression" into the ordinance, they amended the definition of sex which was already a protected class. The amended definition read:
SEX. The gender of a person, as perceived, presumed or assumed by others, including those who are changing or have changed their gender identification. (Ord. 1-1997, eff. 2-7-97)
I first realized this was the case during the discussion of the Allegheny County non-discrimination ordinance. On the one hand, I was glad that my trans siblings were protected. On the other hand, it seemed time to be overt about it rather than covert. The trans community is absolutely front and center in the LGBTQ community and often experience the most direct and brutal forms of discrimination. The definition of sex isn't quite accurate either because gender identity is not a binary.
In 2013, the Human Rights Campaign seemed to agree with me. Pittsburgh's score on this matter in the HRC Municipal Equality Index was 0 out of 3 points.  (Now obviously I'm not the only one who noticed this issue, but was any advocacy group discussing it?) If you think this doesn't matter, revisit the battle with the University of Pittsburgh over domestic partner benefits. The legal arguments were directly tied to the 1990 sexual orientation ordinance.
This month, City Council President Bruce Kraus introduced legislation to further amend the code to expand protections explicitly based on Gender Identity and Gender Expression.
"I was very surprised to learn that while the spirit of our code always referenced protection for gender identity and expression, it was exactly that, it was spirit … not actual verbiage," Kraus said.

Kraus's chief of staff, Kevin Kerr, said transgender people and others who do not adhere to the gender binary are technically protected under current municipal code, but that the protection was buried in the definition of 'sex' used in the non-discrimination policy.

"When you see the non-discrimination act publicized in the workplace, gender identity and expression is not clearly stated on that," Kerr said. "With this legislation, it would be stated clearly … because they are listed as a directly protected class."
And Pittsburgh residents also had the additional layer of protection from the County ordinance which passed in 2010. I understand that this first round passed unanimously, but that Councilman Burgess was not present to vote. That's interesting, but then I'm probably always too interested in the vagaries of how these things play out. A final vote will come next week.
But still … a closer glance at the HRC Municipal Equality Index shows a startling fact – the City of Pittsburgh scored 0 points on all trans indicators. Zero. Not a single point was earned. The indicators include:
Transgender Inclusive Health Coverage for City Employees – 0 Points out of 3
City Contractor Non-Discrimination Ordinance – 0 Points for Trans Inclusive Policies – 0 Points out of 3
Enumerated Anti-Bullying School Policies – 0 Points out of 3
City provides services to particularly vulnerable populations of the

LGBT

 community – 0 Points
There are other indicators. Pittsburgh has not addressed gender neutral bathrooms. There are no openly trans elected officials. There have been no appointments of openly trans persons to boards or authorities or even hired into leadership roles in the City. I'm not aware of any openly trans person employed by the City of Pittsburgh in any capacity – but there are 3800 people and I don't know everyone. I'm not even aware of any quietly trans people employed by the City of Pittsburgh.
There are also economic indicators, including unemployment rates as well as access to social net programs. In an era of increasing "religious liberty" mentalities and the aftermath of the Hobby Lobby decision, we cannot emphasize enough how important it is for local social service agencies to find ways to welcome and affirm the trans and genderqueer communities.
So while I am glad that the Pennsylvania Student Equality Coalition brought this issue to the attention of Council President Kraus and has plans to do so in other municipalities, it is just a starting point.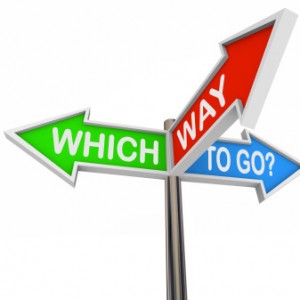 On a related note, a few weeks ago an acquaintance asked about the trans-friendly public pools. With their permission, I contacted City Councilor Corey O'Connor and Shauna Lucadamo, the LGBTQ Liaison for the Allegheny County Department of Human Services. Councilor O'Connor chairs the committee overseeing the parks and pools. His staff promised me that they would look into the status quo. The County responded indicating that their life guards did not receive any LGBTQ specific (much less T specific) training, that the changing/restroom facilities are segregated by gender with no family or gender neutral space and that there are no exceptions to the "no street clothing" rule to accommodate gender nonconforming residents.
So that amounts to a big fat "there's no safety guaranteed either by policy or training" for the County. My hope is that the City and County recreational departments can work in tandem to identify best practices and implement the guidelines and training necessary to reach those practices here. I don't know what the best practices are,  but even as a frequent visitor to the City pools I am unsure if I would feel comfortable saying "yes XYZ pools are safe for you" to my trans friends. If they went with me? Sure, I'd say Ledcat and I could be fierce advocates. But that's not the same things is it?
My hope is always that we stop to look at best practices when it comes to municipal equality. That's again why I proposed establishing an LGBTQ Task Force (not the Mayor's Advisory Committee – different creature) to address municipal equality.
This preliminary vote adds a solid layer to the foundation of equality forged decades ago by brave LGBTQ individuals who came out of the closet to speak for those who could not do so. I hope that City Council and the Mayor's Administration will embrace the opportunity to take a holistic approach to further municipal equality efforts and avoid the very piecemeal mentality that landed us in the position to need to fix something 14 years after it was first passed.
There are some tremendous ideas out there, some that might be a good fit in Pittsburgh and other that won't. We are in a unique situation as a marriage equality state without statewide non-discrimination protections. We can't assume anything
The residents of Pittsburgh deserve a best-practices approach, not a piecemeal approach.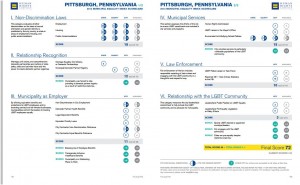 **********************************************
This blog proudly built by snowflakes, social justice warriors, and the politically correct.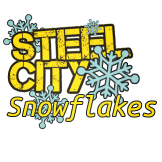 Join the Steel City Snowflakes with a one time or recurring investment in our projects.  Click the image  to see our current snowflakes.
Follow us on Twitter @Pghlesbian24
This post and/or others may contain affiliate links. Your purchase through these links support our work. You are under no obligation to make a purchase.