Have you ever played in a band? Tell us all about that experience of making music with friends. If you've never been in a band, imagine you're forming a band with some good friends. What instrument do you play in the band and why? What sort of music will you play?
Fun question.
I was in the marching band and I can read music (sort of, still) but I was a terrible player. I enjoyed the thrill when we all hit that note though. It wasn't just the field performances, I really liked when we marched to the cadences – I still remember them. I had wanted to learn to play the drums, but girls played flute or clarinet. I was switched to the trombone and then the mellophone because I was so very bad that putting me into a bass clef instrument didn't seem like a bad idea. I liked being part of the bass line especially when we played heavier rock numbers. It was like being the pulse of a song.
So that was 25 years ago. Had I had my druthers, I would have liked to play guitar or piano. I had organ lessons a few times so I could pick out a simple tune. I tried guitar in music class but my hands were very small (still are) so that wasn't comfortable. But my imagination was captivated by the idea of the stranger just picking up the nearest guitar or sitting at a piano in the corner and being able to create magic.
I would still like to learn how to sing. My mother and father both have nice voices as does my brother. I enjoy singing, but have no clue how to do it. I've never even performed a karaoke song.
I don't really want to be in a band. It seems so intimate, so vulnerable. I spent a few years in Western Kentucky where was I introduced to family singing groups, especially gospel and bluegrass.There's just no experience like witnessing a group of family members transform from individuals to this force, this moment of utter oneness that captures that fleeting glimpse of the Divine. I've felt it watching very skilled singers perform together, those who can lose themselves into the background of a song – like Alison Krauss and Emmy Lou Harris – or the way Billy Joel loses himself into the keyboard. Not a duet, not a round.  Old school country musicians do this better than almost anyone except classical singers.
But as crazy as this sounds – I would want to be a sibling group standing at the front of the ramshackle church building singing with their Mama. My friend Dianna grew up in such a family and she had a lovely voice, but she had stopped singing with her siblings when her husband moved to our part of Kentucky. One time her whole family stopped to perform at her husband's church. She joined them and it was like I never heard her sing before. I went looking for videos but they are all cheesy <3 to Jesus things and that's not what I'm getting at here.
Now when I went to Lilith Fair, I hoped for something like this. This was as close as I came … but it isn't quite there. I think Jewel has a lovely voice, but I have to admit Sarah Mac gets on my nerves. Now it would be interesting to hear Jewel sing this with Emily Saliers, just the two of them. This is a fan favorite, not a blending of voices until the final chorus where Amy Ray's voice booms through the song.
But then there's this … and I'm a little singer-songwriter/Marion Zimmer Bradley fangirl again. Sigh.
For a brief embarrassing period, I was a huge Mary Chapin Carpenter fan. Then she released "I want to be your girlfriend" and I was like "meh" and I never recovered. She sacrificed a really pure take on Cajun music for stupid late life love crap – ick.  She brought her singer-songwriter tour to Pittsburgh years ago and I was completely bored. I wanted her to shut up and let Patty Griffin sing the whole time.  This is why we can't have nice things.
And of course, I love the Indigo Girls. But I've seen them perform three or four times and that's enough for me.
So that leaves me with the Dixie Chicks. I'm not a fan of Fleetwood Mac or more accurately, I don't like Stevie Nicks' voice at all. Rock goddess, yeah, yeah, yeah. I much prefer this take on Landslide. And it is closer to what I mean.
So no band for me. I'll stick with singing to the cats and fond memories of marching band and n'at. Oh wait, there is this little diddy that I think I can manage …
**********************************************
This blog proudly built by snowflakes, social justice warriors, and the politically correct.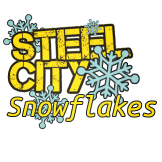 Join the Steel City Snowflakes with a one time or recurring investment in our projects.  Click the image  to see our current snowflakes.
Follow us on Twitter @Pghlesbian24
This post and/or others may contain affiliate links. Your purchase through these links support our work. You are under no obligation to make a purchase.