As we've discussed before, it is not possible for a same sex couple legally wed in another state to get a divorced in Pennsylvania. Since divorce usually requires residency, their options are to remain married until the situation changes or to move to another state, establish residency and file for a divorce in that place.
Neither option is particularly appealing or reasonable.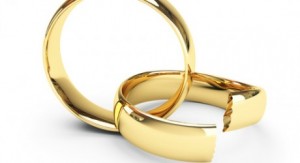 According to a recent piece from the New York Times publisher in the PG, things just got both a lot more complicated but also more hopeful.
Mr. Cardinal, who lives in Fort Lauderdale, separated from his husband several months ago. But the couple cannot get a divorce because, in the eyes of Florida officials, their marriage does not exist.

Returning to New Hampshire to sever the bond is not an option either. Although marrying can be accomplished with a brief visit there, a divorce requires residency in the state for at least a year.

Mr. Cardinal cannot remarry — to do so would make him a bigamist in states such as Massachusetts or New York that recognize his previous nuptials. And although he and his husband did not combine their assets, the lack of an official document certifying the end of their marriage carries financial risks.

"I didn't realize this could potentially be an issue, that we couldn't divorce when we wanted to," Mr. Cardinal said. "That was really upsetting."
Federal recognition creates some potential for states to begin to offer divorce, but its important to note that the federal government cannot dissolve a marriage – that's a power reserved for the states. So while the broad implications in the DOMA case create opportunity, it will take awhile. And LGBTQ families will have to find a way to exist in that legal limbo.
[A]lthough many same-sex couples have lived together for years or decades before marrying, assets in most states are considered divisible only if acquired after marriage. For couples with children, difficulties can arise if they have not been legally adopted by the nonbiological parent.

Some same-sex couples have been startled to find their divorces as politicized as their efforts to marry. In Texas, two same-sex couples who sought to divorce met with fierce opposition from state Attorney General Greg Abbott. Both cases have been appealed to the state Supreme Court and await decisions on whether they will be heard.
If you live in Pennsylvania, this is similar to what happened. A lesbian couple who had wed in Massachusetts sought a divorce in Berks County in 2010. The decision to deny them a divorce was based on the Pennsylvania DOMA, not the federal DOMA. So the SCOTUS decision doesn't create a fundamental right to marry in Pennsylvania. Yet.
Your best bet is to consult with an attorney and an accountant if you have assets (or debt.) And please be very careful about legal advice when children are involved. Out of state marriage does not necessarily provide any custodial rights for non-biological parents.
**********************************************
This blog proudly built by snowflakes, social justice warriors, and the politically correct.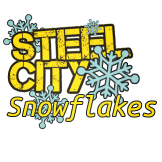 Join the Steel City Snowflakes with a one time or recurring investment in our projects.  Click the image  to see our current snowflakes.
Follow us on Twitter @Pghlesbian24
This post and/or others may contain affiliate links. Your purchase through these links support our work. You are under no obligation to make a purchase.