From the Pittsburgh Post-Gazette, I learned that staunch LGBTQ ally Benjamin Jealous was in town yesterday to speak with youth attending a matinee performance of "Thurgood" – a one man show about the civil rights icon, Thurgood Marshall.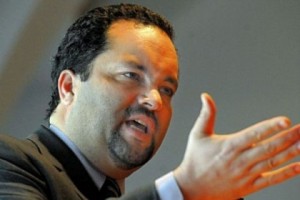 And I was pleased that Jealous specifically referenced LGBTQ rights.
Citing issues such as gay rights and restrictions on voting, Mr. Zellers said, "[The play] could be made meaningful if we could connect some of the dots between Thurgood Marshall's life and some of the challenges we have today."

Mr. Jealous celebrated the achievement represented by Thurgood Marshall but warned that the promise of equal rights has not yet been achieved.
Ledcat and I heard Jealous speak last summer and he is a very moving figure. As I read the PG article, I couldn't help but think back to Ian Awesome's "rant" against intersectionality – essentially, that the issues are far more interconnected than simply intersecting. The connection is inherent to the issue, not secondary or a corollary. I hope I have that right.
Jealous calling attention to this relationship when it comes to "liberty & justice for all" is an important  part of creating the alliances. Racism is a queer issue. and equality is a queer issue.
We are going to see "Thurgood" tonight so look for an update in the next few days!
**********************************************
This blog proudly built by snowflakes, social justice warriors, and the politically correct.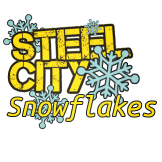 Join the Steel City Snowflakes with a one time or recurring investment in our projects.  Click the image  to see our current snowflakes.
Follow us on Twitter @Pghlesbian24
This post and/or others may contain affiliate links. Your purchase through these links support our work. You are under no obligation to make a purchase.