Friends – The Pittsburgh Women's Blogging Society is organizing a "Blogging Day" on Tuesday April 2. "Change the Conversation: Blogging About Sexual Assault" We need help to make this successful. Help us send a message of solidarity to our sister in Steubenville and all survivors of sexual assault. Help us begin the difficult conversations on this topic and encourage our readers and social network to stop and think.
How can you help?
We need a logo that can be converted into a small button – around 200×200 – as well as an average image size. Can you design this?
We need someone to gather the most current information on sexual assault from a reputable source – like PAAR, convert it into a .pdf and set it up on Google Docs or some other publicly accessible site.
We need someone to set up a donation tool to benefit PAAR – a chipin, a crowdfunding site, etc. You will need to talk with PAAR's development team.
We will need PR – help us recruit participants and also track social media the day of. Perhaps set up a Scoop.It for posterity.
You don't need a blog to participate – you can use Facebook, Twitter, even Pinterest. You can share your story or you can write about any angle you want. You don't have to be in Pgh – you can ask folks to donate to your local agency.
Please message me right away if you can help. Thank you.
**********************************************
This blog proudly built by snowflakes, social justice warriors, and the politically correct.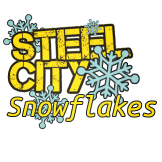 Join the Steel City Snowflakes with a one time or recurring investment in our projects.  Click the image  to see our current snowflakes.
Follow us on Twitter @Pghlesbian24
This post and/or others may contain affiliate links. Your purchase through these links support our work. You are under no obligation to make a purchase.