This morning, I was driving Laura to work and discussing the various protests scheduled around Trump's unwelcome arrival in Pittsburgh this afternoon. I told her something to the effect that while I wish I could attend in person, I'm probably more useful using my social media tools to reshare original content from the frontlines. FAMOUS LAST WORDS.
Fast forward to this evening. I realize I have to log back in to Facebook for no apparent reason. And bam – my account has been suspended for 24 hours for blah, blah, unspecific blah, blah, blah. No commentings, no likes, no status updates, no posting to pages, no nothing.
If you go read my Facebook content from today, you will see
updates about our sick cats
critique of Persad Center's lack of security precautions
bitching and moaning about my veterinarian's office
criticism of Pittsburgh Police for several things
mockery of white male oppression
several tweets from WESA
a ten year old photo of my nephew eating chili (so cute)
a homemade video of my 3 month kitten trying to box with the 6 month old kitten
Hmmm … I'm going to go dive back into the novel I'm reading and try not to be irritated all night. It is an inconvenience, that's all.
**********************************************
This blog proudly built by snowflakes, social justice warriors, and the politically correct.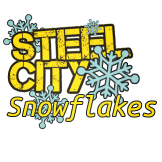 Join the Steel City Snowflakes with a one time or recurring investment in our projects.  Click the image  to see our current snowflakes.
Follow us on Twitter @Pghlesbian24
This post and/or others may contain affiliate links. Your purchase through these links support our work. You are under no obligation to make a purchase.