Donate Gently Used Items to Support Pittsburgh Community Groups
Thursday, June 20, 2019 4-7 PM
Goodwill Store – Lawrenceville * 125 51st Street * Pittsburgh, PA
For more information: [email protected]
Your donations of gently used stuff will create financial donations for the participating groups that will receive a flat rate for every pound of eligible items donated during this specific time period. So you bring your extra stuff to the Lawrenceville store and some of your favorite community groups benefit
Donations can include
Books
Sports equipment

Tools

Toys

Shoes

Pictures

Musical instruments

Linens

Cooking accessories

Electronics

Glass & housewares

Handbags

Jewelry

Clothing



Bring your items in boxes or bags during the drive hours. Receipts available upon request. Meet representatives from the organizations. *Furniture and computers cannot be accepted at donation drives.
Benefitting
Garden of Peace
Pittsburgh Equality Center
PFLAG Pittsburgh
True T Pgh
The AMPLIFY Project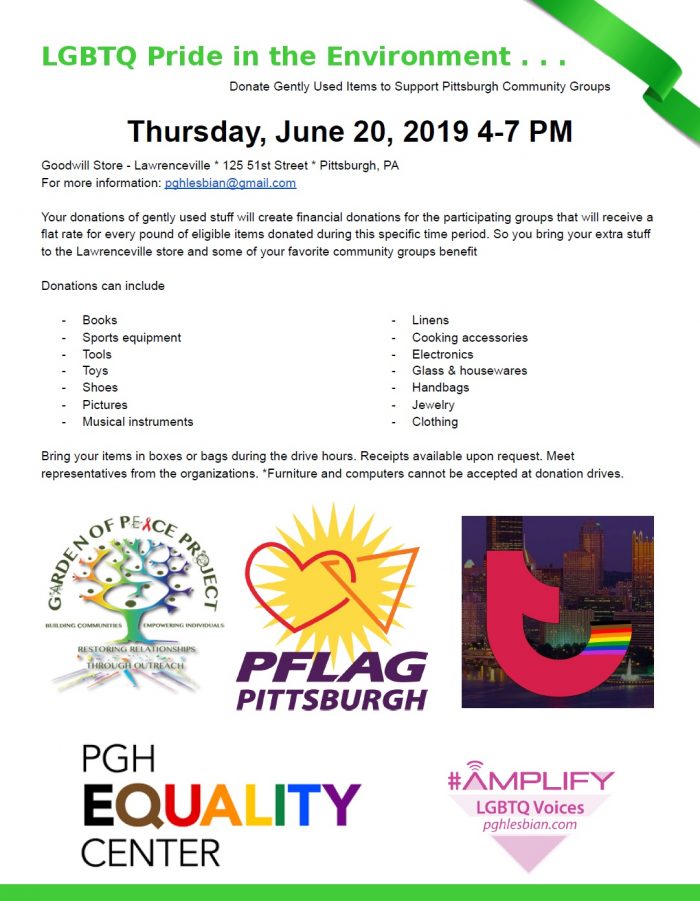 **********************************************
This blog proudly built by snowflakes, social justice warriors, and the politically correct.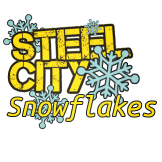 Join the Steel City Snowflakes with a one time or recurring investment in our projects.  Click the image  to see our current snowflakes.
Follow us on Twitter @Pghlesbian24