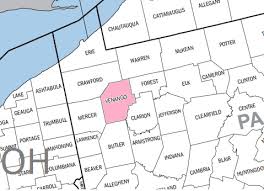 Name: Kat
Age:  33
County of Residence:  Raised in Venango county pa moved out at 28 on vacation here currently.
Pronouns: Her
How do you describe your identity? Mtf ts
Please describe your coming out experience. Where did you find support? What challenges did you face? It was and is pretty mixed emotions on it. 5 years later and still get called by my dead name when I'm here. Cant wait to get out here soon.
How would you describe yourself NOW in terms of "being out"? Not really out,
Tell me about the first LGBTQ person whom you met. What impact did they have on your life? Met a gay kid at a job i had at 19. He was super flamboyant and scared the hell out of me. Havent heard about him in years but think about him a lot. Showed me a pic in drag once and i was in love. She was so beautiful that way.. Wish i had confided back then.
Past or present, favorite LGBTQ character or creator in television, film or literature? Please tell us why. Na
How do you stay informed about LGBTQ issues? Just what I see from lamda legal or quality house on fb.
Describe your geographical community. Havent been here last 4 years so not really sure.
Describe your local or regional LGBTQ community. Na
---
Help us continue to tell these stories. Donate to #AMPLIFY today!
---
Have you ever experienced discrimination based on your identity? Specifically, in a job setting, when applying for housing or while in public.  I was a machinist before and through my first year of hrt in Titusville pa. When they caught on i was picked on all day. People were not happy i was different. Ended up leaving the state in fear for my wellbeing, same reason im not staying longer this time
Have you experienced microagressions based on your identity? Think everyday indignities & slights that you experience, but would not characterize as discrimination. Please describe in your own words.Rude people calling me sir maan seems to be a frequent one. Mostly people just ignore me give a cold look and keep walking.
Tell us about your access to health care in Western PA. Has it been LGBTQ competent (or not?) Never received. Healthcare in pa for my gender identity other than starting hrt before moving. Took a lot of work to find drs at the time. I knew nothing about who i was or how to get treatment.
Are there issues impacting your LGBTQ neighbors that aren't visible or part of the local dialogue? n/a
What would you like to see elected officials do to improve life for LGBTQ Pennsylvanians? Protect us, get give us healthcare, access to the meds and surgery to make us whole.
Please share a lived experience, anecdote or fact about life as an LGBTQ person in your community. No answer to this
Beyond discrimination, what other barriers create challenges for your LGBTQ neighbors? Knowing if the health care professionals are going to treat you right. I always ask for lgbtq friendly nurses and drs and pray. Had one Dr not refuse me treatment but sad they didnt have those service for my kind basically.
What LGBTQ friendly resources are available for your neighbors? Na
What is your greatest fear for the LGBTQ community in Western Pennsylvania? Beaten or murdered, seen a lot of headlines here in the past and its scary. Dont want to ever be a victim again. 
What is your greatest hope for the LGBTQ community in Western Pennsylvania? That they will grow up and let people be happy.

What can allies do to support your LGBTQ community? If i had it id let you know
How can gay men and lesbians support the bisexual, transgender and queer members of our community? Good step would be not to look down on us. Some gay men or women think were bad for the gay comunity.
What motivated you to take part in this project?  Honestly i havent slept in 2 days from anxiety and depression hoped it would help me get some rest.
Finally, what question should I have asked? Please also share your answer.  ….
Thank you, Kat.
Read the entire AMPLIFY LGBTQ Q&A archive.
Submit your own Q&A using our online form.
AMPLIFY LGBTQ is a series of blog posts designed to give a "signal boost" to the voices of our LGBTQ neighbors throughout Western Pennsylvania. These are glimpses in to the lived experiences of LGBTQ people in Western Pennsylvania as told in their own voices.
************************************************
For 18+ years,  snowflakes, social justice warriors, and the politically correct have built this blog. Follow us on Twitter @Pghlesbian24
We need your ongoing support to maintain this archive and continue the work. Please consider becoming a patron of this blog with a recurring monthly donation or make a one-time donation.
Venmo @PghLesbian  CashApp $PghLesbian
This post and/or others may contain affiliate links. Your purchase through these links support our work. You are under no obligation to make a purchase.