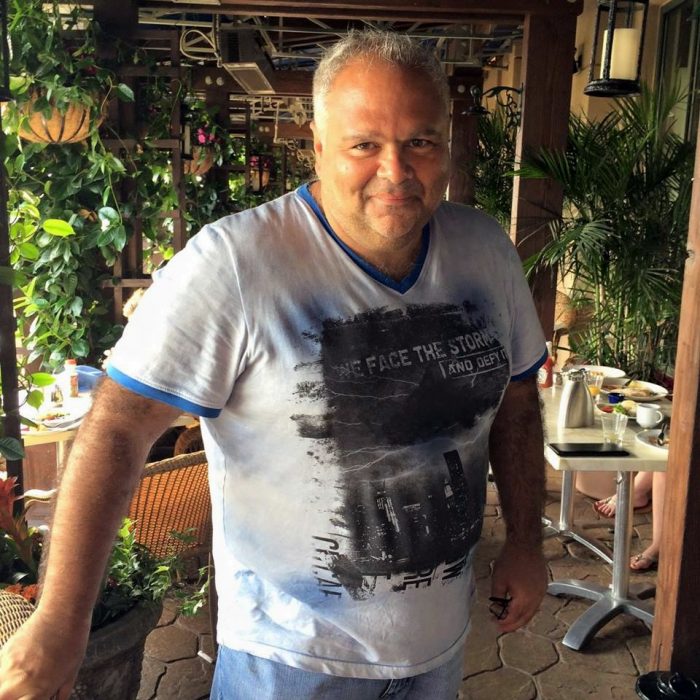 The #AMPLIFY project needs your support to continue growing this archive. Please consider sharing your story today and/or making a donation to the project. Thank you. 
---
Name: Michael Buzzelli
Age:  50
County of Residence:  Allegheny, previously Los Angeles 
Pronouns: He
How do you describe your identity? Gay male
Please describe your coming out experience. Where did you find support? What challenges did you face? I was very lucky. I came out in the 80s. While I've had a lot of friends who had difficulties coming out, I had a very supportive family and a large fry of friends.
How would you describe yourself NOW in terms of "being out"? I am a very proud gay man. I live without shame. I will continue to stand up for the rights of everyone who feels ostracized. I will continue to resist the current administration that seems to be harmful to LGBTQ people, ethnicities and others.
Tell me about the first LGBTQ person whom you met. What impact did they have on your life? My first group of friends in the LGBTQ community had a significant impact on me.
Past or present, favorite LGBTQ character or creator in television, film or literature? Please tell us why. When I was a kid I watched Billy Crystal as Jody on "Soap." He was one of the first out characters on a popular television show. I was also heavily influenced by E.M. Forster's work, and the poetry of Walt Whitman and Constantine Kavafy.
How do you stay informed about LGBTQ issues? Several sources on the Internet. Qwerty. The Washington Blade…etc.
Describe your geographical community. I am in an urban environment and I think it's been a very friendly to me. I am also involved in the Pittsburgh arts scene and it's very inclusive.
Describe your local or regional LGBTQ community. I'm in the Pittsburgh metro area.
---
Help us continue to tell these stories. Donate to #AMPLIFY today!
---
Have you ever experienced discrimination based on your identity? Specifically, in a job setting, when applying for housing or while in public.  I had an incident living in Virginia when I was just out of college and working at a Food Lion ( a local grocery store) and management asked me if I was a "homosexual." I said yes. They didn't fire me but I quit shortly after that.

Tell us about your access to health care in Western PA. Has it been LGBTQ competent (or not?) I did have am occurrence with in a proctology office. After a colonoscopy, I asked the doctor (who was filling in for my regular gastroenterologist) "When can I have anal sex again?" And he said, "You shouldn't ever do that." I asked to see another doctor.
Are there issues impacting your LGBTQ neighbors that aren't visible or part of the local dialogue? I think the current situation in our federal government must change. We were moving forward nicely before last November.
What would you like to see elected officials do to improve life for LGBTQ Pennsylvanians? Move forward not backward.
Please share a lived experience, anecdote or fact about life as an LGBTQ person in your community. I remember when I was just coming out in high school and a female friend said to me, "I bet you could change if I found the right woman for you." And I replied "I bet you could change if I found YOU the right woman."
Beyond discrimination, what other barriers create challenges for your LGBTQ neighbors?  I think there is still transphobic people among the LGBTQ community. I also see casual racism among my gay brothers and sisters. I would like us to reach out to everyone who faces discrimination and intolerance.
What LGBTQ friendly resources are available for your neighbors? PERSAD and a host of agencies and support networks.
What is your greatest fear for the LGBTQ community in Western Pennsylvania?  That we will move backwards.
What is your greatest hope for the LGBTQ community in Western Pennsylvania? Equally and equity for all.

What can allies do to support your LGBTQ community? Listen
How can gay men and lesbians support the bisexual, transgender and queer members of our community? Listen. Engage them in dialogue. It's much easier to hate someone when you don't know anything about them.
What motivated you to take part in this project? Sue Kerr's unwavering commitment to the community.
Finally, what question should I have asked? Please also share your answer. I think you covered everything! 🙂
Thank you, Michael.
Read the entire AMPLIFY LGBTQ Q&A archive.
Submit your own Q&A using our online form.
AMPLIFY LGBTQ is a series of blog posts designed to give a "signal boost" to the voices of our LGBTQ neighbors throughout Western Pennsylvania. These are glimpses in to the lived experiences of LGBTQ people in Western Pennsylvania as told in their own voices.
**********************************************
This blog proudly built by snowflakes, social justice warriors, and the politically correct.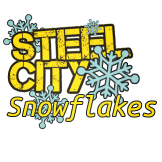 Join the Steel City Snowflakes with a one time or recurring investment in our projects.  Click the image  to see our current snowflakes.
Follow us on Twitter @Pghlesbian24
This post and/or others may contain affiliate links. Your purchase through these links support our work. You are under no obligation to make a purchase.