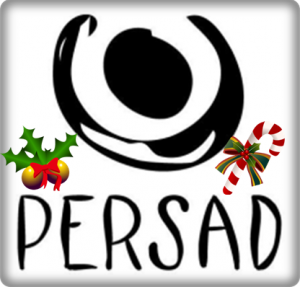 Once again, we are teaming up with the SAGE program at Persad Center to support LGBTQ elders who may not have strong family support during the holiday season. Some adults in the program struggle to meet their day to day needs because of limited incomes and resources. Homophobia, transphobia and racism in their community may increase their isolation, especially in the more rural counties of Western Pennsylvania. LOGO/MTV ran a powerful documentary earlier this fall about the challenges many of our community elders experience – Gen Silent. 
Last year, our wonderful readers responded generously with gift cards and holiday greetings for Persad clients. Read an interview with Kathi Boyle about this important work. We are hoping to achieve the same level of success this year. This year, Persad has identified five adults and we hope that each of them receives (at least) one holiday card and one gift item.
Joe, age 74
Ben, age 68
David, age 59
Polly, age 56
Sophia, age 62
There are multiple ways for you to help
Send a holiday card to one of these individuals in care of Persad (contact information below.) While not all of these neighbors celebrate Christmas, they do appreciate hearing from you and knowing that they are not forgotten. **Great project for kids and youth.
Donate a gift card to be distributed to these individuals by Persad staff and volunteers. You can send the card directly to Persad. These are the suggested stores/restaurants. Click here to read how last year 'T' used his gift cards to purchase a cane holder for his motorized scooter AND why that matters. ANY amount is welcome. ** You can order most of these via Giant Eagle's website which offers free shipping and gives you points.

Target/Wal-Mart
Rite-Aid/CVS/Walgreens
Giant Eagle/Shop 'n Save
Eat 'n Park/Wendy's/Subway
Amazon
Petco/PetSmart

Donate a quantity of 1-5 any of the following new items for distribution (click here for our handy Amazon list)
Fleece throws (for warmth and comfort)
Hats/gloves/scarves
Socks – adult men and womens sizes
Make a financial donation to Persad Center to support their work with our elders on a year round basis. Make a secure donation online via the website.
Persad Center – SAGE
5301 Butler Street, Suite 100
Pittsburgh, PA 15201
Attn: SAGE
I cannot give you specifics with regard to size or color preferences. I'm asking you to (once again) trust Kathi and Persad to make sure the right items end up with the right people. And if there is an excess, Kathi will make sure the extra items go to others in need. I would love for her to get 100 of everything! She'll make it happen if you do.
If you mail items or drop them at Persad, please be very sure to clearly write the word SAGE on the label. Donations will be accepted up to December 25, but the sooner the better in terms of reaching folks.
Please direct any questions to me via email pghlesbian at gmail dot com. Or tweet at me @PghLesbian24
Thank you for your generosity and respect for our LGBTQ elders.
**********************************************
This blog proudly built by snowflakes, social justice warriors, and the politically correct.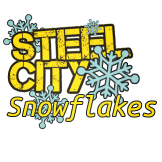 Join the Steel City Snowflakes with a one time or recurring investment in our projects.  Click the image  to see our current snowflakes.
Follow us on Twitter @Pghlesbian24
This post and/or others may contain affiliate links. Your purchase through these links support our work. You are under no obligation to make a purchase.