This post has been removed at the request of the respondent. To read other AMPLIFY posts, please click this link.
AMPLIFY LGBTQ is a new occasional series of blog posts designed to give a "signal boost" to the voices of our LGBTQ neighbors throughout Western Pennsylvania. We are using a Q&A format and will mostly avoid editing their responses. The questions, however, may change as we ask each participant to tell us what we've missed asking. It is one of the vibrant elements of a blog format – evolution & growth.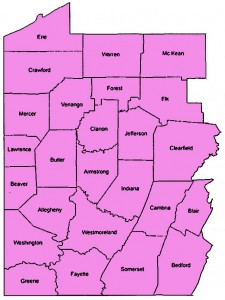 Our intent is to highlight the voices of marginalized members of our community who are not always invited to the table or whose voices are not heard (because "we" are not listening?) Obviously, my choice of questions does shape the conversation, but beyond that – these are glimpses in to the lived experiences of LGBTQ people in Western Pennsylvania as told in their own voices. If you would like to participate, please email me pghlesbian at gmail or visit the online Q&A.
You can read the other Q&A responses here.  AMPLIFY! LGBTQ is a project of Most Wanted Fine Art and Pittsburgh Lesbian Correspondents.
---
If you would like to participate in a future Q&A, please visit our survey or contact us pghlesbian at gmail dot com.
Good news – AMPLIFY is going on the road this summer. We'll be traveling to some Western PA events where you can meet with us face to face to complete the Q&A or learn more. Upcoming events include:
July 11 Pittsburgh Dyke Trans March
July 19 at Butler PFLAG Pride Picnic
July 26 at Pittsburgh Black Pride BBQ
August 14 at Washington County GSA Summer Picnic
August 16 at Westmoreland PFLAG Pride Picnic
August 29 at Erie Pride
October TBA Johnstown Halloween Parade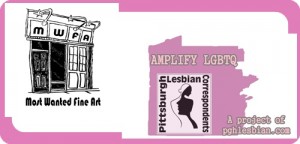 **********************************************
This blog proudly built by snowflakes, social justice warriors, and the politically correct.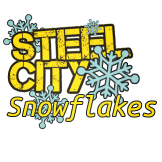 Join the Steel City Snowflakes with a one time or recurring investment in our projects.  Click the image  to see our current snowflakes.
Follow us on Twitter @Pghlesbian24
This post and/or others may contain affiliate links. Your purchase through these links support our work. You are under no obligation to make a purchase.