Many years ago, I ran a modest food pantry in a rural Kentucky county. It was a humbling experience during which I fumbled and stumbled many times as I tried to solicit donations and distribute them with some semblance of dignity.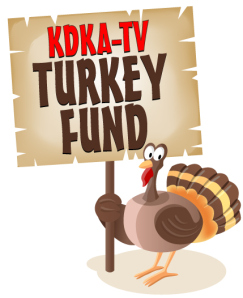 When I returned to Pittsburgh, I learned about Greater Pittsburgh Community Food Bank – they are the central distribution for 11 counties to partner agencies serving over 350,000 people. Founded during the collapse of Big Steel in the 1980's, the Food Bank was essential to my family on more than one occasion (I was a kid and didn't know this.)
Fast forward to 2014. Hunger is a serious concern in the LGBTQ community – in 2013, 29% of LGBT adults reported being food insecure for at least one day. The Food Bank continues to be a good partner to the LGBT community from hiring to diversity training to working with organizations like the Pittsburgh AIDS Task Force.
Since 1981, KDKA has sponsored "The KD Turkey Drive" during October and November. The Food Bank distributes holiday meals throughout the season in addition to regular food distributions. PNC Bank provides a direct match for donations over $50.
Here's how the math works. I donate $50 which is matched by PNC to generate a $100 donation. The Food Bank has bulk purchasing power that stretches donations by 5.
So $50 becomes $100 which then becomes $500 worth of food for neighbors. That's a pretty good investment.
I encourage you to consider the KD Turkey Fund this holiday season. If you can afford $50, you'll generate $500 to help other people in the community. But any donation amount helps (and is still multiplied by 5!)
KDKA Turkey Fund
P.O. Box Thanks
Pittsburgh PA 15230
You can donate online at Greater Pittsburgh Community Food Bank's website.
So why?
The chance to turn $50 into $500 is pretty darn awesome.
No one deserves to be hungry, no matter what.
What better way to honor the real spirit of Thanksgiving than helping neighbors?
Winter is here (almost) and utility bills will rise, stretching thin food budgets even further.
You are awesome.  Thank you.
**********************************************
This blog proudly built by snowflakes, social justice warriors, and the politically correct.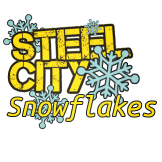 Join the Steel City Snowflakes with a one time or recurring investment in our projects.  Click the image  to see our current snowflakes.
Follow us on Twitter @Pghlesbian24
This post and/or others may contain affiliate links. Your purchase through these links support our work. You are under no obligation to make a purchase.