Yesterday, friends in Baltimore held a memorial service for Mia Henderson and Kandy Hall, two transwomen of color who were murdered this year. Little to no progress has been made on the investigations of their deaths, but few media outlets miss a chance to point out that both women have histories involving sex work – usually in terms of their historical charges with prostitution. If we could channel that prurient interest in their sex lives (and their old names) into curiosity about who killed them, we'd be all set. Right?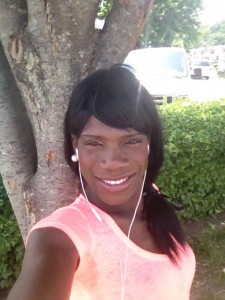 Few focus on the fact that this shunning isolation creates even more vulnerability and fear in the community. From The Washington Blade.
Jacqueline Robarge, executive director of Power Inside, a Baltimore-based organization that works with sex workers and other vulnerable populations, told the Blade on Tuesday she feels the police have not adequately responded to the concerns of the city's LGBT residents.

She said many of her group's clients share the same concern.

"They are concerned that these murders are not being prioritized," Robarge told the Blade. "It's certainly harder to find witnesses if the community is largely homeless, addicted or engaged in sex work. That shouldn't be an end point."

Anyone with information about the murders of Henderson and Hall is urged to call Metro Crime Stoppers at (866) 7-LOCKUP.
It is really easy to assign blame on "the community" that includes sex workers for being unwilling to participate in the investigation as if that means they willingly participate in their own murders. People do need to come forward with information, but given recent events in Ferguson, Missouri surrounding the murder of Michael Brown we should all better understand that it is complicated.
Asking people to count on the police (and the media) to help find a potential serial killer while watching their brothers-in-arms murder an unarmed young man of color and then painting him like he's a criminal thug is not reasonable. While it may be more difficult to find witnesses and leads among a transitory population, it is not impossible especially if the police are working with community groups who have established relationships. I think it is pretty reasonable for people to want repeated reassurances from the Baltimore Police that the deaths of their friends is a priority. I think it is reasonable to expect them to do the hard work of building relationships and extending their trust to the community.
When I opened the paper this morning, I found an article about marriage license paperwork in local counties not yet updated away from "Bride" and "Groom" – and I hung my head. I realize it is a fluff piece, but the irony that marriage equality is generating fluff pieces in lieu of critical examinations of the other issues that had to take a back seat to the issue is just – appalling.
And completely expected. We are officially an industry now and channeling that energy into issues like trans municipal equality, non-discrimination, working with girls on The Stroll is not going to happen overnight. I'm really sorry you can't use the baker that you want and I realize that totally sucks, but come on … it is only a matter of time until the epidemic of violence against the trans community puts a murder on the front page of the local papers. Why?  Because we aren't doing enough. We aren't doing almost anything at all.
And even with all that the trans community has been doing over the past years – just take a look at TransPride Pgh which is an umbrella group – I have no doubt that we'd hear the same rhetoric here about their lack of cooperation with law enforcement.
Mia Henderson and Kandy Hall deserve justice. The trans community in Baltimore deserves some peace of mind. If we squander our capital fussing about paperwork over people, we are doing everyone a grave disservice.
In closing, I still do not have a photo of Kandy Hall. Earlier in the summer, a blogger I admire (Monica Roberts) used a reference to a famous scene from "Good Times" where Florida expresses her grief about the death of her husband, James. I think it makes a powerful substitute for a photo, capturing the spirit of how angry all of this makes me and how helpless I feel.
**********************************************
This blog proudly built by snowflakes, social justice warriors, and the politically correct.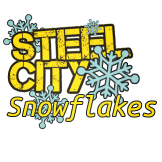 Join the Steel City Snowflakes with a one time or recurring investment in our projects.  Click the image  to see our current snowflakes.
Follow us on Twitter @Pghlesbian24
This post and/or others may contain affiliate links. Your purchase through these links support our work. You are under no obligation to make a purchase.