I use gay in the headline with intent – the stories are all about gay men. The good news is that two of the three men are queer people of color (Felix and Brad) and that the stories are pretty good in a soapy way. But as they unfold, it does make me pine for some queer female storytelling (see what I did there?)
First, Days of Our Lives. Sonny and Will had a beautiful wedding with no interruptions. NBC devoted several episodes to this story arc and it didn't disappoint. Victor was droll, Sami and Adrienne squabbled to be the queen mama bear bee and Caroline shared a story of a gay couple in times gone by that reminded everyone – especially the viewers – why it mattered to see family gathered to witness this joyful moment.
Since then, the newlyweds have been embroiled in more Nick Fallon drama, culminating in his murder a few weeks ago. Everyone was a suspect and Will confessed to protect Sonny and Lucas (his father.) Then Gabi interrupted to offer her own confession which seems to be sincere right now since the actor is leaving the show very soon. Will and Sonny are home with baby Arianna. EJ and Rafe are trying to save Gabi from herself and I think we'll be moving on to a new storyline for these two soon. Nick had secrets, but that's going to be fallout for other residents of Salem.
More than likely we'll see a "Ari has two daddies" storyline unfold in the coming months which is new territory for daytime television. Gabi's only family in town is Rafe who has a great relationship with Will and Sonny so there doesn't seem to be any reason for custody challenges. I predict something will happen to incapacitate Will down the road and create some drama when Sonny isn't able to legally act as Ari's parent. To be honest, that would be a useful story to tell because marriage equality doesn't make it smooth and simple for families.
For now, WilSon is strong, solid and standing firm.
Over in Port Charles, things are a little dicier. As you recall, there are three gay male characters – Lucas Jones, Brad Cooper, and Felix DuBois. Lucas dumped Brad after learning about a paternity secret Brad kept which in turn hurt Lucas' cousin Lulu. Felix had already dumped Brad for lying about assorted stuff. So Brad is now living with his partner in crime, Dr. Britt Westbourne and pining away for Lucas (he seems to have made a choice without really fleshing that out.) Brad even performed a number at the Nurse's Ball to win Lucas over. No luck.
Lucas has begun flirting with Felix who doesn't seem to pick up on it. Felix thinks Lucas is using him to get over Brad and probably won't see any real feelings Lucas may develop for a long time.
This is a very interesting love triangle because there are actually three couples. At first, Brad was the epicenter torn between Lucas and Felix. Now it seems Lucas is moving into that role which is what we all assumed would happen originally.
In terms of storyline, Lucas moves into frontburner status after being shot by his mob bio-father's assassin. Fortunately, nurse Felix was his date and Dr. Silas Clay was his sister's date so Lucas was in good hands. He's recovering at GH. His adopted mother Bobbie is furious with his biological father, but she doesn't know (nor does Lucas) that her own brother Luke is the evil kingpin behind the whole thing. Only it isn't Luke, but an imposter lovingly dubbed Fluke by the fans. So Lucas is in danger.
Brad hasn't had much storyline beyond consoling Britt and being jealous. Felix got to show off his suave side when he stepped in to host the Nurse's Ball and has been tending to his bff Sabrina as she watches over her premature baby, Gabriel.
On the discussion boards, I proposed this crazy idea that Lucas renovate the infamous Brownstone his parents owned in the 1990s and all of the straggler characters could rent from him – Britt and Brad, Nathan, Maxie, even Felix since I'm guessing Sabrina is going to end up living with Patrick. I'd like to see Lucas and Nathan become actual friends since the show doesn't have many friendships (except those forged in mafia blood – sigh.) Britt and Maxie are quite a pair. And Felix needs to move beyond being Sabrina's sidekick. And if we do see some throwback to Brad's Asian Quarter days, that would be even better.
Imagine if Fluke is really Kim Soong? Or if he's Bill Eckert reporting to Kim Soong? Wouldn't that throw things into a tailspin if Brad' biological mobster father is the kingpin behind Lucas' biological monster father?
**********************************************
This blog proudly built by snowflakes, social justice warriors, and the politically correct.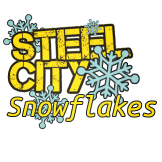 Join the Steel City Snowflakes with a one time or recurring investment in our projects.  Click the image  to see our current snowflakes.
Follow us on Twitter @Pghlesbian24
This post and/or others may contain affiliate links. Your purchase through these links support our work. You are under no obligation to make a purchase.