Do you find it easy to make new friends? Tell us how you've mastered the art of befriending a new person.
The fastest way in the world to shed yourself of a friend is to tell them the truth – the truth about your diagnosis, the truth about your needs and expectations, the truth about the absurd thoughts that ricochet through your mind. I'm speaking of course when that truth is about mental illness. I don't know if it is true for physical illness. My observations on casseroles probably indicates that the opposite is true.
When I first left my former job and began working closely on recovery, I had coffee with a handful of people who indicated very clearly that they wanted to support me – and having coffee/lunch was a way to socialize. To a person, they each said "Oh, please tell me how I can support you" and made various promises about having coffee regularly, lunching, etc. I never had an invite from any of them again.
One of those people even said to me "My parent is a psychologist and taught us about the importance of social support, so maybe we can have coffee every week or every other week and just talk." Never happened.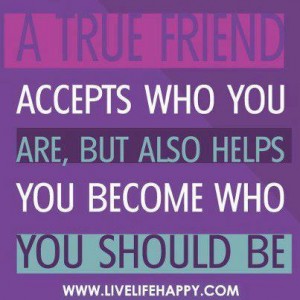 Life happened, I'm sure. Kids, spouses, breakups, new relationships, work, financial strain, etc. But … all of them? I'd be tempted to think I'm a deeply terrible person if it wasn't so improbable that 100% would do the exact same thing – not follow through and evade my sad little attempts to set something up. That's because these were acquaintances, not friends. They probably truly meant well but didn't realize that making a promise that they couldn't keep could harm the other person.
Or maybe they didn't care. There's a degree to which I serve some utility to people because of my blog and my social media network. I can usually tell when I'm being managed and make a conscious choice to play along, but it does feel sad. And when I do something crazy like not write about politics for several weeks or refuse to explore the Governor's race, they disappear. Because they have an agenda and it does not include real friendship.
Let me be clear – my social media influence has been built because I try to be authentic, not maintain a political stance. Exploring LGBTQ life includes the mundane and even the absurd. I'm not doing this to make friends, I'm doing this to create a better future for my family.
The strata of people whom I would label an acquaintance or even a friendly acquaintance continues to grow. And that's okay – there's nothing wrong with that type of relationship as long as you know what you can expect. Chit-chat at an event when you run into one another? Yes. A shared commitment to a political issue? Yes. Casseroles? No. Dinner and a movie? No.
That was three years ago. Since then, I've just increasingly stopped making plans to do anything except with Ledcat.  And I've gotten very skilled at setting clear boundaries – I don't like being squeezed into someone's schedule, I don't want to eat dinner at 8:30 PM. I am much better about saying "no thank you" and being very honest about the reasons why so the friend who eats dinner at 8:30 ate his dinner earlier and we all went out for coffee at 8:30. See how easy that worked out when I just explained things? 
Why I sound rather demanding and unpleasant don't I? Probably. Oh well. It is better to have authentic friends with whom you can have an honest conversation about how an illness impacts your ability to attend XYZ event than to constantly make up reasons and excuses or be in agony. Because I will suck it up – we went to Phipps holiday exhibit this year on the busiest day of the season for them. Being crowded into a long line with overprivileged people complaining incessantly about parking and trying to take the perfect photo is not my idea of fun. But I wanted to see the exhibit. So I just darted around – left the line to get some air, skipped parts to move ahead to the next room, and eventually made my way to the outside portion far sooner than Ledcat or our friends. They were fine. Ledcat knew I would tell her if I was too overwhelmed so she just walked at her own pace. And once I was outside, I had a cup of coffee and a bench to enjoy the sights and listen to absurd bits of conversation as people drifted past. I was fine.  And my friends don't ask a ton of intrusive questions, they know I manage myself in my own way and there's no angst or guilt or anything about "let's all walk together" stuff.
I also learned that keeping secrets about things like mental illness can be very costly. I lost the friendship of someone who was very dear to me – she was amazing – and I suspect a lot of it was the strain of supporting me while I was pretending everything was okay. My being open and honest came to late to prevent that bridge from being burned, but I have no illusions (no more at least) that she will ever apologize for lighting the match.
Frankly, I'm not very skilled at befriending new people. I recognize that it's hard to be the new person so I make overtures (for example, with new neighbors) to send an encouraging message, but that's about it. In the past year, two Facebook friends invited me to have coffee to meet-in-person and while both encounters were very nice, there were no further coffees. A third person got a new job which is great and I've never heard from her again. I understand that. And it better not to maintain a pretense, truly it is. My world of acquaintances expands and that's fine. There's certainly nothing wrong with having cordial social relationships with people.
While I sometimes do feel lonely, I have a very clear sense of who my true friends are. I also have a sense of the people with whom I might want to be friends because I see them treat others with compassion, good humor and dignity. And I know when I feel affection for someone because I admire them that it doesn't necessarily translate into friendship and that's okay. It is still authentic and sincere.
**********************************************
This blog proudly built by snowflakes, social justice warriors, and the politically correct.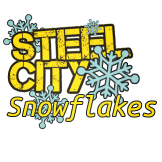 Join the Steel City Snowflakes with a one time or recurring investment in our projects.  Click the image  to see our current snowflakes.
Follow us on Twitter @Pghlesbian24
This post and/or others may contain affiliate links. Your purchase through these links support our work. You are under no obligation to make a purchase.