Pittsburgh's Gay and Lesbian Community Center (GLCC) has been collecting "Winter Gear" for several months as part of its commitment to the Service Access for Youth (SAY) coalition. This coalition of 22 organizations and businesses provides physical, emotional, and social supports for homeless youth, including LGBTQ youth. The Winter Gear drive has also been able to serve adults, including those who came to the Center directly and through distribution to the SAY partners such as the area homeless shelters.

As of yesterday, there are fewer than 25 blankets at the GLCC – just as we enter the coldest snap of the season and prepare for the holidays. They have about 100 coats, all in smaller sizes.
The GLCC is urgently asking the community to help them collect 300 blankets and 100 coats in adult size L or larger sizes. Gently used items are fine if they are laundered and in usable condition.
In Allegheny County, there are 1700 homeless school-aged children. This does not include very young children or youth ages 18-21. (Homeless Children Education Fund)
Transgender people are four times as likely to have a household income under $10,000 and twice as likely to be unemployed as the typical person in the U.S. (Williams Institute)
14.1% of lesbian couples and 7.7% of gay male couples receive food stamps (SNAP) (Williams Institute)
Nearly 25% of children living in gay male households and 19% of children living in lesbian households live in poverty. (Williams Institute)
The emergency appeal is through Christmas Day on December 25. The GLCC hopes to collect 300 blankets by that time. The GLCC will be open on December 24 until 6 PM.
Donations can be brought to the GLCC during normal business hours, Monday – Saturday 12 -9 PM at 210 Grant St. The GLCC also needs volunteers to sort and distribute items. Contact the organization at 412-422-0114 to volunteer. Financial donations can be made via P aypal at the GLCC website.
You can help by donating any of the following items, new or gently used:
Blankets
Coats (all sizes)
Hats/Scarves/Gloves
Sleeping Bags
Chapstick, lip balm, winter sunscreen and similar personal care items
Hand warmers
Travel Mugs (to carry warm beverages)
Facial Tissue – any size
Other similar items
Thank you.
**********************************************
This blog proudly built by snowflakes, social justice warriors, and the politically correct.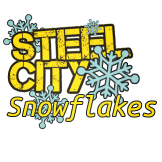 Join the Steel City Snowflakes with a one time or recurring investment in our projects.  Click the image  to see our current snowflakes.
Follow us on Twitter @Pghlesbian24
This post and/or others may contain affiliate links. Your purchase through these links support our work. You are under no obligation to make a purchase.