I'm going off-road this week and dedicating the "Eco-Wednesday" post to Bill Peduto, Candidate for Mayor. 
You may have heard that Peduto is posting over 100 policy pages (meaning = short versions, easy to read) on his website during his campaign. It is true. And given that we are coming up on Earth Day, I thought it worth taking a brief look at some of his environmental policy ideas.
#72 THE PITTSBURGH GREEN ROOF PROJECT: CREATING INCENTIVES FOR GREEN ROOFS
– Makes sense to incorporate green technology into City renovation/upgrade plans. Forward thinking.
# 70 CLEAN AIR, CLEAN WATER, AND FAIR WAGES
 In 2009 a broad-based coalition of faith-based groups, labor unions, environmental organizations, and community leaders came together to help City Council pass three groundbreaking new laws that promised to dramatically change how public dollars are spent on private developments.  This package of laws offered fair wages to employees at new developments, cleaner air through cleaner construction practices, and cleaner water through modern stormwater management techniques.  City Council passed these laws unanimously and they went to the Mayor's office to sit on a shelf and never be implemented.
– Seems pretty straightforward – let's put that time, talent and effort to work for Pittsburgh.
#67 IT'S ALWAYS SUNNY IN ALLEGHENY COUNTY: CREATING NEW MARKETS FOR SOLAR TECHNOLOGIES
– Not only is this about promoting solar energy, it is about revamping codes to reflect current technology AND collaboration. It is about Pgh being the leader as the largest municipality.
#64 CLEAN CONSTRUCTION: RECYCLING CONSTRUCTION MATERIALS TO SAVE MONEY AND PROTECT OUR ENVIRONMENT
– Have you been to Construction Junction and thought "great idea?" Then this is the large-scale version – let's recycle and reuse as much building material as possible on a large scale.
– The tools exist, the City (and private building owners) can start benchmarking their energy consumption and making informed decisions.
#39 GROWING GREEN: GREENING OUR NEIGHBORHOOD BUSINESS DISTRICTS
"will create a common-sense, achievable landscaping requirement for new development in neighborhood business districts that will increase property values, beautify our neighborhoods, and reduce pollution and stormwater problems."
These are not necessarily rocket science – they are ideas that tap into existing technologies, plans and proven approaches to greening our urban lives. The Peduto folks still have 30 some policies to post so I can't fairly critique anything as not being on the table, but I will point out what I'd like to see/read soon:
Concerted efforts to get businesses recycling post-consumer materials. More recycling bins, more recycling education. The City did a nice job increasing recycling rates among home owners, but there's a lot of room for improvement and partnerships with private businesses.
Greening special events. Add that to the planning supports the City offers – it is ridiculous that people using "paperless" tickets have to wait up to an hour longer to get admission to the Consol Center than people who have printed tickets. What sort of backwards incentive is that? Are the venues recycling the bottle caps from all the beverages that they sell? Is there a point person working on these matters?
Embracing the "reuse" and "repurpose" and "upcycling" concepts – Pittsburgh is the ultimate upcycled City. There are tons of orgs, arts groups and more working on these concepts. We can do more – reuse swap festivals, promoting reuse opportunities (a map?), incentivize reusable bags, etc. I think the City needs a reuse manager.
If nothing else walk away from this post with two impressions. First, Bill Peduto is thinking hard about environmental policy far beyond the "Marcellus Shale" debate. Second, Bill Peduto has put forth policies for you to consider – what has Wagner offered to you? <crickets>
**********************************************
This blog proudly built by snowflakes, social justice warriors, and the politically correct.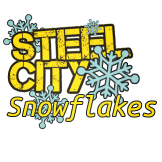 Join the Steel City Snowflakes with a one time or recurring investment in our projects.  Click the image  to see our current snowflakes.
Follow us on Twitter @Pghlesbian24
This post and/or others may contain affiliate links. Your purchase through these links support our work. You are under no obligation to make a purchase.