We have a plan. Thank the Girl Scouts of America for standing up FOR #LGBT girls and tolerance and diversity. Buy one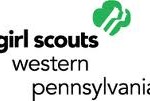 extra box of Girl Scout cookies. Then donate to the GLCC Youth Programs (www.glccpgh.org) for their support of transyouth right here in Pgh.
For more details, reread this post.
This is not a formal effort. Here's what you need to do
1. The Scouts hit the stores this weekend to set up tables and sell cookies right to you. $4.00/box
2. Buy one extra box, any flavor.
3. Take that box to the GLCC on Grant Street (in a tote bag?). Leave in the Library and tell them its for the Youth Programs.
4. That's it.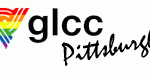 You can also contact me and I will gather up the cookies. You can leave tote bags with cookies at Pittsburgh Public Market in the Strip WITH A NOTE (at the tote bag drop-off.)
Each Girl Scout Troop has a charity they support so you can also buy a box for their charity, too.
You can do good. Be sure to tell the adults present that you appreciate their support for the #LGBT community (be age appropriate.)  They need to hear that message. They need to know we are paying attention and we care.
**********************************************
This blog proudly built by snowflakes, social justice warriors, and the politically correct.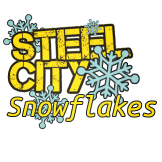 Join the Steel City Snowflakes with a one time or recurring investment in our projects.  Click the image  to see our current snowflakes.
Follow us on Twitter @Pghlesbian24
This post and/or others may contain affiliate links. Your purchase through these links support our work. You are under no obligation to make a purchase.