Seems like a former schoolboard member of the Dallastown School District is up in arms over a screening of "Out In The Silence" sponsored by the Dallastown Gay Straight Alliance.
Former Dallastown school board member Carroll Tignall is trying to rally concerned residents to attend because he believes the district is being "covert" in promoting homosexuality, something he said is not what the majority of the community supports.

"They aren't supposed to be interfering with parental authority," Tignall said of the district showing a movie discussing homosexuality to students.

Tignall has been in touch with dozens of residents about the meeting, including Dallastown taxpayer Chuck Warner. Warner said homosexuality is a "choice" and is something parents should talk to children about on their own, not school officials on school property.
The editorial team at the York Dispatch recognizes a bully when they see one.  Intimidating high school students showing a movie is not cool conduct for a grown man. Go argue with other adults at the School Board meeting.
Tignall ought to stay home tonight and think of a better way of expressing his opinion.

But if he's dead set on attending the club's screening, we hope he takes a seat and pays attention.
Amen.
**********************************************
This blog proudly built by snowflakes, social justice warriors, and the politically correct.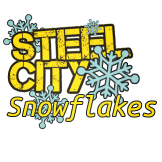 Join the Steel City Snowflakes with a one time or recurring investment in our projects.  Click the image  to see our current snowflakes.
Follow us on Twitter @Pghlesbian24
This post and/or others may contain affiliate links. Your purchase through these links support our work. You are under no obligation to make a purchase.