The PG has a good piece on the spread of poverty into the suburbs.
A critical issue is getting the word out to folks that there are programs to help them now, not after their straights are even more dire.
In significant LGBT news, Gene Robinson, the first only gay Episcopal Bishop will retire in 2013.
One can only imagine the toll this has taken on everyone. While the world has not ended, hate mongerers like Archbishop Peter Akinola and Pittsburgh's own Bishop Duncan have used this to enhance their power and status at what appears to be great cost to the very people they profess to serve. How sad.
Redistricting anyone?
No excerpts because it makes my head spin.
I haven't heard a lot from the local LGBT politicos since they were thrashed last week. We were thrashed, I should say, because I was in that mix.
Ah well … I did read today that Senator-Elect Toomey is going to align with the Tea Party. I believe Jason Altmore and Mark Critz are financing 2012 with Nancy Pelosi pin cushion dolls (not endorsed by Christine ODonnell).
Sigh. I'm going for a walk.
sdf
**********************************************
This blog proudly built by snowflakes, social justice warriors, and the politically correct.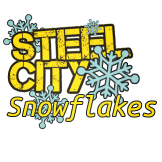 Join the Steel City Snowflakes with a one time or recurring investment in our projects.  Click the image  to see our current snowflakes.
Follow us on Twitter @Pghlesbian24
This post and/or others may contain affiliate links. Your purchase through these links support our work. You are under no obligation to make a purchase.