As you recall, Metcalfe is running for Lt. Governor. In spite of his lofty looney ideals, he's also pragmatically running for his House seat, too. Cause powerful is as powerful does. Something like that.
Metcalfe told the Post-Gazette that he isn't about to be some namby-pamby Lt. Governor. He'll govern like a man, for God's sake (literally). God help the gays, women, immigrants, veterans, environmentalists, poor people, and pretty much anyone who isn't a god-fearing, sermon-swallowing, blue eyed blond haired, baby popping patriot. Amen.
**********************************************
This blog proudly built by snowflakes, social justice warriors, and the politically correct.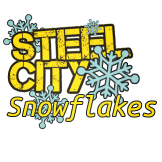 Join the Steel City Snowflakes with a one time or recurring investment in our projects.  Click the image  to see our current snowflakes.
Follow us on Twitter @Pghlesbian24
This post and/or others may contain affiliate links. Your purchase through these links support our work. You are under no obligation to make a purchase.