h/t Ms. Monongahela
I did not see this myself, primarily because I would rather gouge my eyes out with a stick than sit through 78 hours of Jerry Lewis. Instead, I went shopping.
It seems I missed quite a moment today. Jerry Lewis refers to someone in the audience as "Jesse, an illiterate fag" while the audience titters and groans.
Tabloid Baby has the story.
Jerry really went and struck a blow against allowing 81-year-old tumlers to host live telethons when, in a bit, he referred to the imaginary son of a cameraman as "the illiterate fag."

It's Old School Vegas. Way old school. Did it take a bite out of donations? No. The final tote read $63.7 million for Jerry's 42nd telethon. Last year's record was $61 million.

But it could mean that Jerry goes the way of Imus and Rather…
Because I cannot figure out how to imbed the video, go here for the clip. <And someone tutor me on how to do it, please.>
Is this an Imus moment? Your thoughts?
**********************************************
This blog proudly built by snowflakes, social justice warriors, and the politically correct.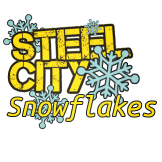 Join the Steel City Snowflakes with a one time or recurring investment in our projects.  Click the image  to see our current snowflakes.
Follow us on Twitter @Pghlesbian24
This post and/or others may contain affiliate links. Your purchase through these links support our work. You are under no obligation to make a purchase.