Today is International Day Against Homophobia.
LGBT groups in more than 50 countries will participate in the initiative, which was launched in 2005 to mark the day in 1990 when the World Health Organization removed homosexuality from its list of disorders.
I work for a mental health provider that just extended health insurance coverage to employees in domestic partnerships. So an important day to commemorate say the lesbians.
In conjunction, Human Rights Watch has identified the worst offenders in the homophobic Hall of Shame:
"This `hall of shame' does not claim to include the worst offenders, but it highlights leaders who have lent their authority to denying basic human rights," said Scott Long… "Bush and Pope Benedict both speak of human dignity, but their homophobic words and actions undermine families and endanger health."
Top on the list? Pope Benedict XVI for undermining families. Then comes President George Bush for jeopardizing public health with his abstinence only programs. Next is Iranian President Mahmoud Ahmadinejad for violating the right to privacy on a widespread scale. Poland and the Philippines are represented as well.
Interesting day to be a gay Catholic American (from Poland?).
**********************************************
This blog proudly built by snowflakes, social justice warriors, and the politically correct.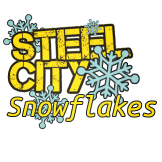 Join the Steel City Snowflakes with a one time or recurring investment in our projects.  Click the image  to see our current snowflakes.
Follow us on Twitter @Pghlesbian24
This post and/or others may contain affiliate links. Your purchase through these links support our work. You are under no obligation to make a purchase.