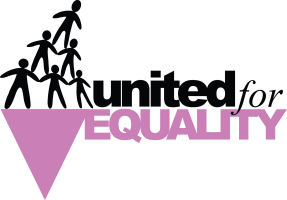 Pittsburgh is fortunate to have a talented pool of queer and queer-friendly performance artists, some of whom I have met over the past year. They include singer-songwriters, spoken word artists, comedians, poets, rappers, puppeteers, and so forth.
PrideFest is the annual community celebration of all things queer (or gay) and includes a chunk of stage time dedicated to performances. Among the usual suspects are the Renaissance City Choirs (men and women) and a slew of drag queens as well as some other amateur artists.
See the disconnect? What I'm wondering is why this whole group of talented professional and semi-professional queer artists are not on the PrideFest performing schedule? I know the budget doesn't allow for bringing in a huge name, but given that some of our homegrown talent have performed around the country it would seem worthwhile to give them a shot at headlining. Or at least allocating a slot or two. To be fair, I have to wonder why the artists haven't pursued it themselves more aggressively. As most of them seem to perform at every other queer benefit in the region, it doesn't make sense.
My gut tells me that this is a mini-front for some of the internal culture wars in the queer/gay community. PrideFest is this odd fusion of mainstream family-friendly festivalishness (lemonade, non-profit vendors, children's areas) atmosphere with the retro shout out to the drag queens. The queer arts movement is less focused on assimilating into mainstream heteroculture and more in tune with queer identity.
PrideFest should be the venue where these disparate trends find, at least for one day, a common ground in celebrating all aspects of our community. There's small movements on either side — the Pride parade is now an awareness march. Its not earthshattering but it does shake off some of the complacency of the white upper middle class gays who aren't always attuned to those outside their realms of privilege. Just as seeing lots of gay couples with babies and toddlers enjoying an afternoon of family fun reminds this lesbian of how much progress has been made at shifting the heteronormative standards of "family."
The arts would be a powerful venue to explore the intersection of these two seemingly disparate communities.
So I've begun compiling a list of all the local performers I would like to see at PrideFest. It is on the right hand side of this blog, with links to their assorted websites and myspace pages. It is not comprehensive by any means. Check out their sites and see what they have to offer. In my opinion, they have something meaningful to say to the entire gay/queer community.
Let them entertain us.
If you'd like to volunteer for the PrideFest committee, clink on the icon above for more information.
************************************************
For 18+ years,  snowflakes, social justice warriors, and the politically correct have built this blog. Follow us on Twitter @Pghlesbian24
We need your ongoing support to maintain this archive and continue the work. Please consider becoming a patron of this blog with a recurring monthly donation or make a one-time donation.
Venmo @PghLesbian  CashApp $PghLesbian
This post and/or others may contain affiliate links. Your purchase through these links support our work. You are under no obligation to make a purchase.