From 365gay.com …
Abuja) The National Assembly held public hearings Wednesday on a bill to ban gay marriage and criminalize virtually all forms of gay expression in Nigeria.

The bill lays down penalties of up to five years for anyone watching or reading material deemed to be pro-gay either in public or in their own homes, and even would forbids meetings between two gay people.

In part, the proposed bill reads:

"Any person who is involved in the registration of gay clubs, societies and organizations, sustenance, procession or meetings, publicity and public show of same sex amorous relationship directly or indirectly in public and in private is guilty of an offence and liable on conviction to a term of five years imprisonment.''

Backers of the legislation said gay acts, which are already illegal in Nigeria, run counter to cultural and religious mores in the deeply traditional West African country.
Officials expect a vote before April. Here's all of our posts on this issue.
Timing is everything because this week a conference of Anglican worldwide leaders meets to try and figure out what to do about all the furor over ordaining queers and women. Anglican leader Archbishop Peter Akinola of Nigeria is a proponent of the Nigerian legislation AND breaking ties with the American Episcopal church.
And who is one his very biggest fans? Pittsburgh's own Bishop Duncan, a staunch proponent of the Archbishop. Duncan famously claims that opposition to the legislation is colonialist.
Nice, huh?
**********************************************
This blog proudly built by snowflakes, social justice warriors, and the politically correct.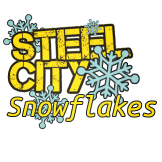 Join the Steel City Snowflakes with a one time or recurring investment in our projects.  Click the image  to see our current snowflakes.
Follow us on Twitter @Pghlesbian24
This post and/or others may contain affiliate links. Your purchase through these links support our work. You are under no obligation to make a purchase.