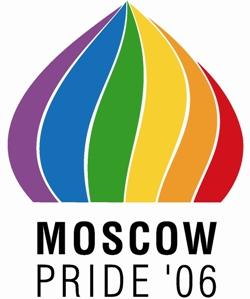 These Russian gays are quite an intense bunch. After facing brutality at the hands of the skinheads, the Russian Orthodox faithful and the police, they plan to rally again next year.
"The 27th of May has been for us so far an anniversary of the decriminalization of homosexuality in 1993 in Russia. But the gay parade in 2006 in Moscow and the situation in which it was held has given much more weight to this date," Nikolay Alexeyev told the Interfax news agency on Tuesday.

Alexeyev, who was one of about 120 gays detained by police Saturday when they attempted to hold a pride parade after Moscow Mayor Yuri Luzhkov refused to issue them a parade permit.

Members of an extremist national group and Russian Orthodox church members attacked the marchers. At one point a gas canister was tossed at a group of gays.
So the gays remain courageous under fire while the religious faithful turn violent? How is this a sign of Russian moral superiority a la Moscow Mayor Yuri Luzhkov?
Shows what he knows. Here in America our religious thugs don't need to team up with skinheads b/c they are already in bed with the political powers that be.
************************************************
For 18+ years,  snowflakes, social justice warriors, and the politically correct have built this blog. Follow us on Twitter @Pghlesbian24
We need your ongoing support to maintain this archive and continue the work. Please consider becoming a patron of this blog with a recurring monthly donation or make a one-time donation.
Venmo @PghLesbian  CashApp $PghLesbian
This post and/or others may contain affiliate links. Your purchase through these links support our work. You are under no obligation to make a purchase.