I found this little tidbit while idly surfing the net (and not watching the State of the Union address) on Women's Hoops Blog
It would seem that our revered football coach has been a longtime defender of Portland's hate-policies.
---
Joe Pa, then and now the most beloved and powerful figure at the school, refused to disavow Rene's policy and refused to say whether he'd kick a gay player off his football team.
---
Perhaps Joe hasn't considered that gay football players probably won't have to content with cute little girls knocking on their doors …
---
Portland and Paterno both apparently opposed the efforts to ban orientation discrimination. Lipsyte reported in June of '91: "In recent interviews on the subject, Penn State staff and faculty members are guarded, seemingly fearful of incurring the athletic department's wrath."
---
Another fine example of good sportsman like conduct. Think about all this when you send your daughter off to college — if she's a dyke, she's not welcome at Penn State. If she's not, she's fair game for the football team.
Disgusting.
**********************************************
This blog proudly built by snowflakes, social justice warriors, and the politically correct.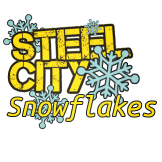 Join the Steel City Snowflakes with a one time or recurring investment in our projects.  Click the image  to see our current snowflakes.
Follow us on Twitter @Pghlesbian24
This post and/or others may contain affiliate links. Your purchase through these links support our work. You are under no obligation to make a purchase.