Last night episode of the Book of Daniel should appease all the homo-hating fears of the right wingers. Not one but both gay characters lived down to stereotype and experimented with heterosexual sex. The self-described "lesbian" sister in law got all hot and bothered by one of the male mafia construction workers, but in all fairness she did start off in a heterosexual marriage. So like all good stereotypes, she fits right in with the bisexual image of being promiscuous and flighty. Goody for her!
Then there's the son. Allegedly 23 years old and somewhat somber, he's been dodging the machinations of his oblivious grandfather to set him up with a nice girl. Said nice girl (the niece of grandpa's mistress) got the hots for the homo and tried to seduce him in the backseat of a sedan. Rather than the awkward fumbling we anticipate, he acted like any "23 year old man" and screwed her.
Hallelujah, he's cured!
What a crock. The mumbling mafioso have more authenticity than the homos.
Disgusting.
Sue
**********************************************
This blog proudly built by snowflakes, social justice warriors, and the politically correct.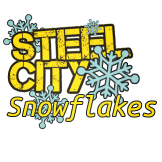 Join the Steel City Snowflakes with a one time or recurring investment in our projects.  Click the image  to see our current snowflakes.
Follow us on Twitter @Pghlesbian24
This post and/or others may contain affiliate links. Your purchase through these links support our work. You are under no obligation to make a purchase.