"To be properly recognized by the city is essentially a beautiful moment for me knowing that it's a stepping stone for kids to not ever have to feel how I felt or how other kids around me kind of felt like growing up," they said. "No one was teaching or sharing trans joy around me and I am very thrilled to know that going forward, kids just like I was are going to have the opportunity to be themselves."

Ace, 14, Pittsburgh
A small group gathered Monday afternoon on Pittsburgh's Northside to make history with the presentation of a Proclamation recognizing September 12, 2022 as the first 'Protect Trans Kids Day' in the City. The proclamation was crafted and created by three queer and trans youth to shine a light on their lived experiences and their expectations of what "protection" is needed from City government, schools, family, friends, and community. City Councilman Bobby Wilson sponsored the proclamation that had unanimous co-sponsorship from other councilors.
The reception was private to protect the kids privacy and in response to COVID-19. The three students invited family and friends as well as teachers and other staff from Pittsburgh Public School to attend. The venue and refreshments were donated by local eatery Bistro-To-Go and the Comfort Inn Northshore. Pittsburgh LGBTQ Charities (PLC) has been coordinating the #ProtectTransKids efforts.
The efforts began in June when the community learned that a local multiracial, queer family was being harassed by a bigoted neighbor who made a series of racist comments to the teen children along with filing false allegations with the police and numerous other harassments. This culminated in May when the transphobic neighbor raised a handmade nine-foot billboard in her backyard, facing directly into the window of the family's 15-year-old Black trans daughter. The sign read 'Transing is Homophobia and Abuse' a decision she was soon cited for by the District Attorney on one case of summary offense harassment. That neighbor has appealed the decision and is now resisting efforts to secure a permanent 'Protection from Intimidation' order as well as filings by the Pennsylvania Human Relations Commission on civil harassment charges. That's three different active court cases to put a stop to the bigotry and harm. Read more about the family and their experiences.
The O'Donnell-Collar family have been part of the planning process, but opted to have other young people work directly on the proclamation both because of the reality that transphobia is actively targeting all trans kids and to give their own children a slight respite from the trauma of this ongoing legal battle playing out in three different courtrooms.
The crowd gathered on the top floor of a brand new Comfort Inn, boasting an impressive view of the city skyline and offering a lovely terrace. The kids decorated the space with assorted pride flags, including a few donated to PLC by Lt. Governor John Fetterman after his office was chided for displaying Pride flags regularly on his own terrace.
PLC also displayed a candle memorial honoring the lives and deaths of the now 30 trans neighbors who have lost their lives to violence in the US during 2022, to date. The candles were donated by assorted makers and will be auctioned off online during October to fund future #PTK efforts, with the consent of the proclamation writers and the O'Donnell-Collar family.
PLC had worked with Councilman Wilson's office to schedule a training on proclamations for the youth so they would understand how best to use this legal tool to make the points they believe are a priority. High school language teacher Devin Browne from Brashear High School also participated. Devin has been a stalwart volunteer with #PTK, delivering hundreds of yard signs during his summer break.
The full text of the proclamation can be found here.
After commenting on the nature of the proclamation, Councilman Wilson spoke with passion about the response of the community to the harassment of the O'Donnell-Collar family. He addressed the three students directly, affirming that he and all of City Council will take the proclamation challenges seriously, acknowledging the value of hearing their concerns directly.
Each of the students spoke in turn. Ace, Esai, and Legend are all students in Pittsburgh Public Schools, but attend different high schools.
Ace mentioned the value of sharing 'trans joy' while Esai spoke about the disparities across regional school districts.
"I got to a very accepting school and even I feel out of place for who I am sometimes, so I can't imagine how it feels for other trans youth at other schools that may not be as accepting of their identities or who they are,"
Legend spoke to the shared realities of trans and all LGBTQ students in every aspect of their lives.
"It's difficult growing up to watch many people around you face so much harassment in the places that they're meant to feel safe," says Legend, one of the teen authors of the proclamation. "It's just so amazing that we got to come together and put something like this together."
So I was there in my role as board President of PLC, not as a blogger. But I was also a friend and neighbor. I've had the privilege of watching Ace and his older brother grow up in my neighborhood. I've known Esai for the past eight years through her parents. And I met Legend this summer through this project. Their determination to seize this opportunity to voice their concerns, triumphs, and expectations was palpable throughout the process. They are fully aware of how deeply our society devalues trans people and QTPOC. They appreciated that they were their to speak from their lived experiences but also on behalf of younger trans kids whose voices are rarely heard, but whose lives are fodder for the majority of the political and legislative attacks. They know what Ke'Juan and her family are going through and were able to put everything into context that turns to us adults and lays out the path to actually protect them and future generations.
Ace's father, Robert, whom I've known for 20 years or so spoke movingly in response. He and his family have fully supported Ace, but realized that they didn't have the language or create opportunities for Ace to experience the 'trans joy' mentioned above. Robert and Ace then took it upon themselves to drop off our reception extras to the LGBTQ youth at the local homeless program, ProudHaven on the way home. That's a parent who did well, but has the humility to acknowledge how he can continue to do better for his child. That is parenting.
Others in the group included core volunteers from the project and their children and a contingent of educators from PPS, including Brashear and Carrick High Schools, members of the media, and a handful of neighbors. Two trans men connected to one of the students were watching and chatting with me. Almost in unison they both said "I can only imagine if this had happened when I was a teenager." It was both wistful, but imbued with absolute commitment to make sure it keeps happening for younger kids.
I also want to give a special acknowledgment to one member of the media, Jordana Rosenfeld with the Pittsburgh City Paper. Jordana has meticulously followed this story from early days, providing an unprecedented glimpse into the experiences of Ke'Juan and other trans youth as they move about their lives. She's been at each hearing. She's doing stellar work and we are quite fortunate to have her to chronicle our experiences.
As of today, we have placed orders for a total of 900 "Protect Trans Kids" yard signs, all funded by donation. Stickers are circulating now and can be requested in quantities of five. In response to the proclamation discussion of healthcare, PLC has decided to create reliable ink pens embossed with the PTK logo for distribution throughout healthcare settings in the region and beyond. We are currently looking for a funder to invest $1000 in the first batch. We have scores of request just in these very preliminary stages.
I am so proud of Legend, Esai, and Ace as well as Ke'Juan and her siblings and all of the youth who are doing this important work. I'm grateful for the adults in their lives who consistently go the extra mile to support and encourage them.
So let's see how Pittsburgh responds to the priorities identified in this proclamation …
Donations can be made via
Here are a few photos from the event. Feel free to use with attribution.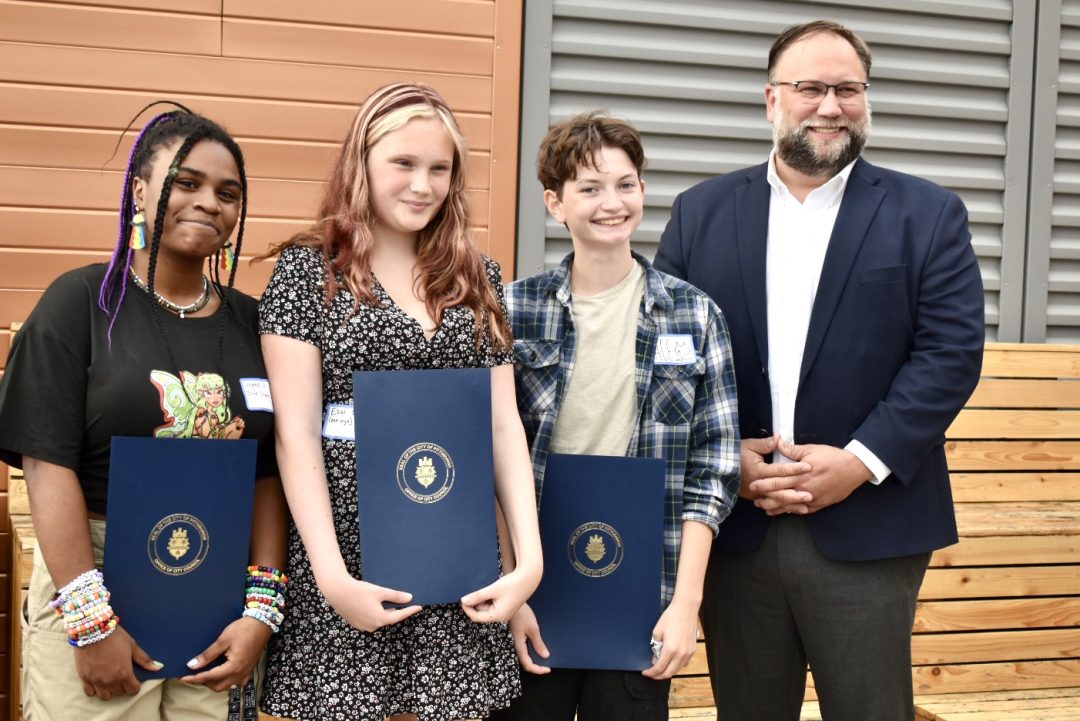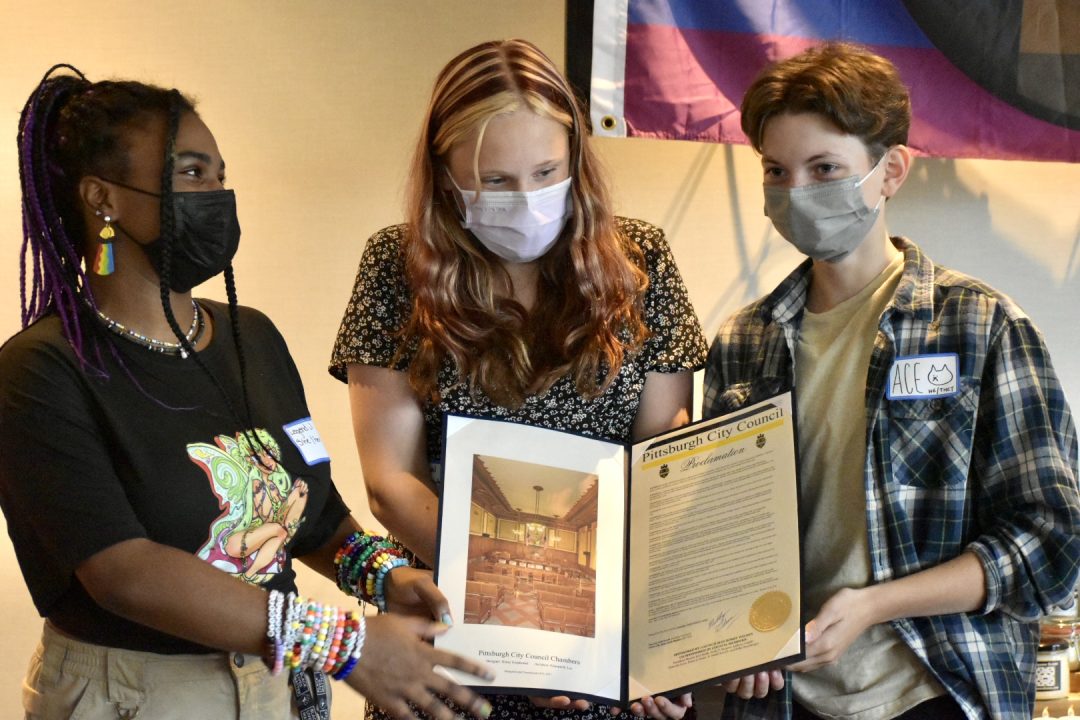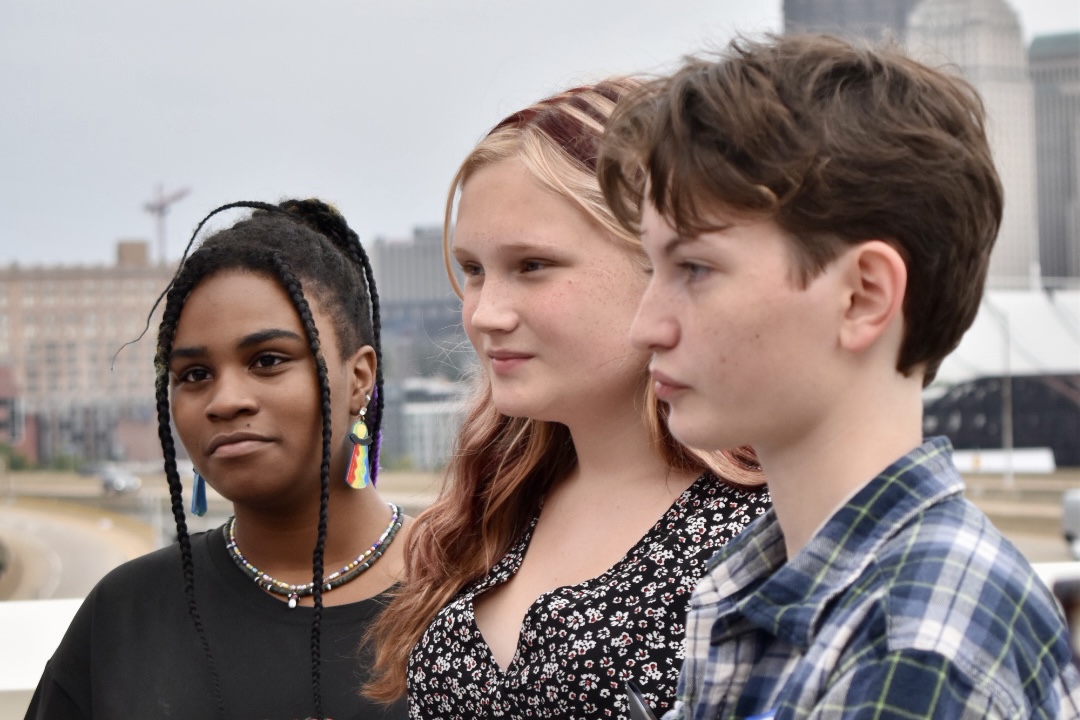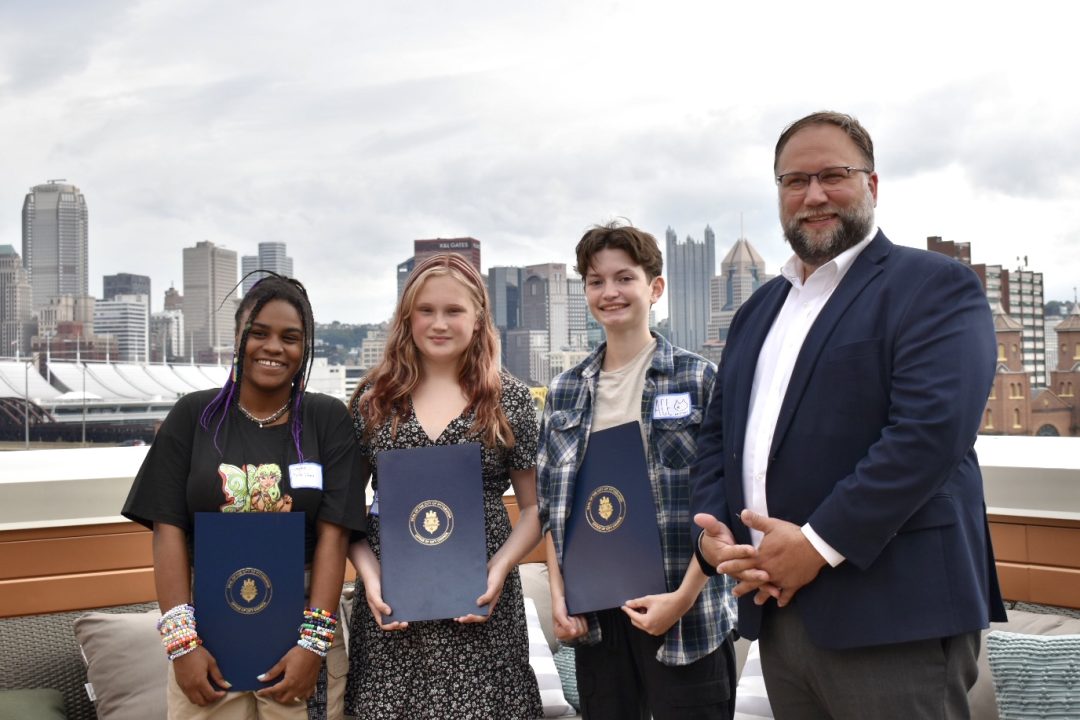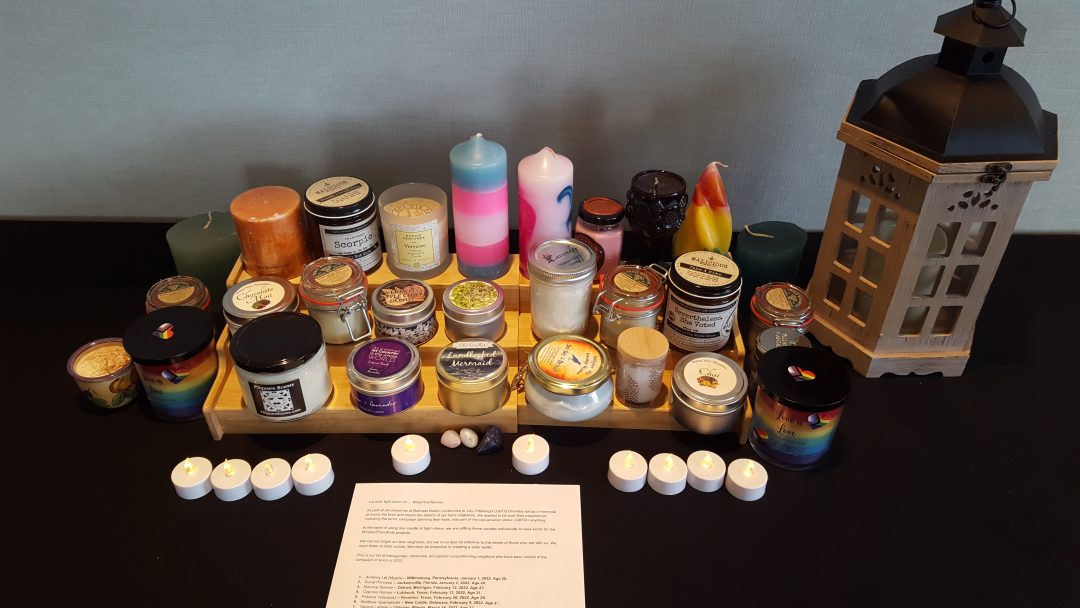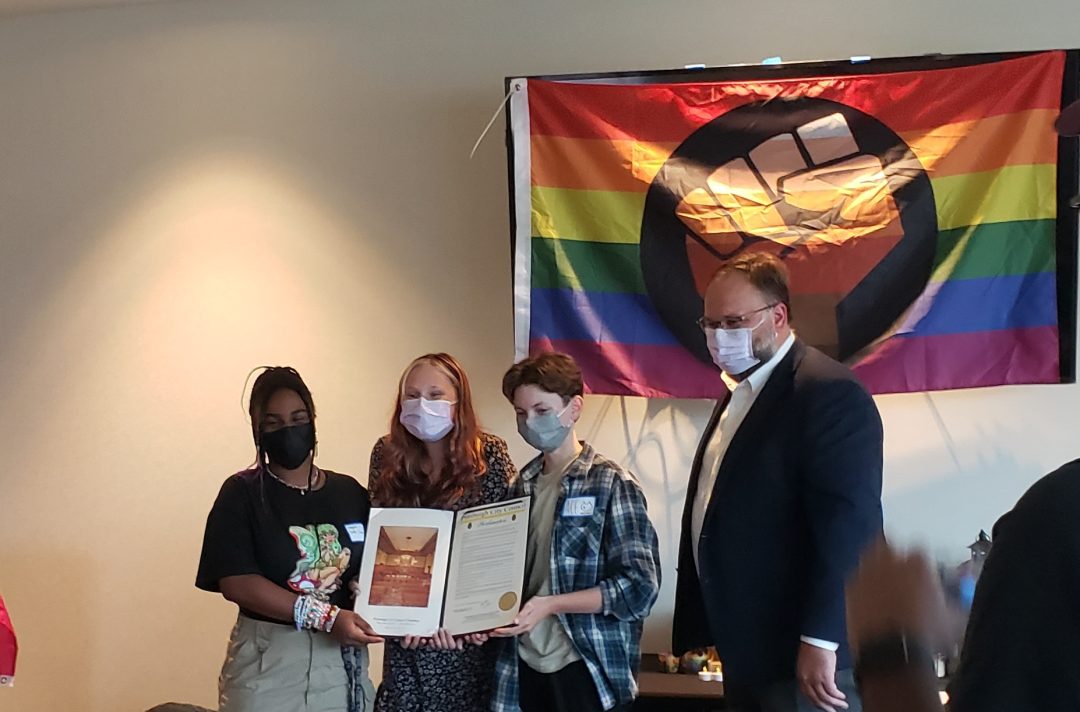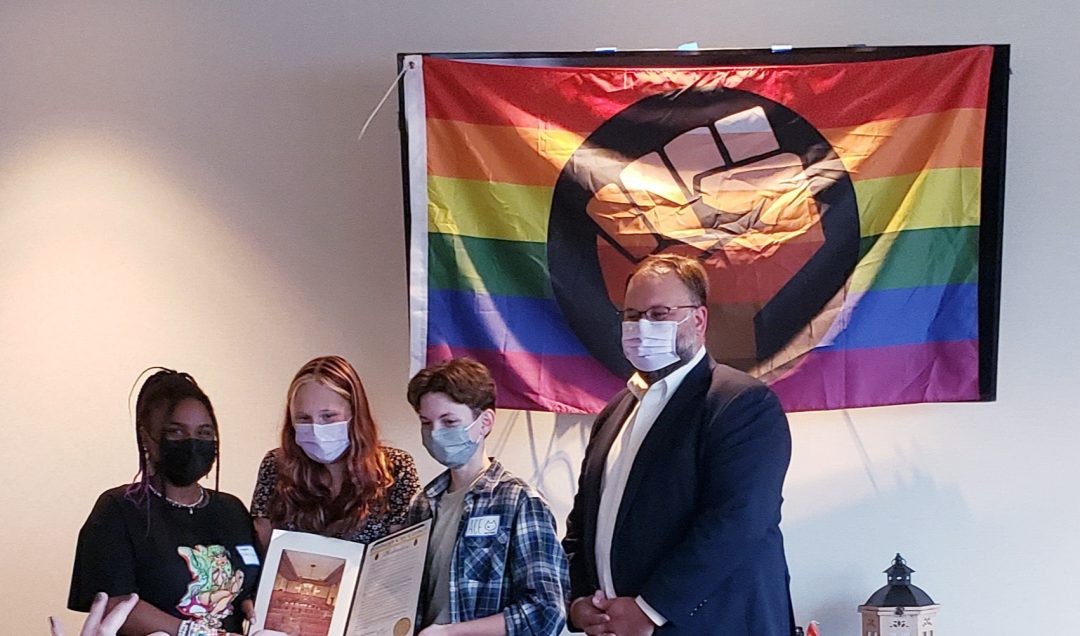 Media Coverage
**********************************************
This blog proudly built by snowflakes, social justice warriors, and the politically correct.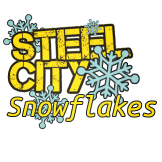 Join the Steel City Snowflakes with a one time or recurring investment in our projects.  Click the image  to see our current snowflakes.
Follow us on Twitter @Pghlesbian24
This post and/or others may contain affiliate links. Your purchase through these links support our work. You are under no obligation to make a purchase.