It's been 30 years and four long months since I was graduated from West Mifflin Area High School in May 1988.
My tenth year class reunion in 1998 was pretty typical – sit down meal, cash bar, banquet hall, DJ, etc. This was before social media, but still a time when we could exchange email addresses and link up through Classmates dot com.
I went with my lifelong friend Amy and her then-fiance (now husband) Sean. It was a nice event even though I was flying solo. My friend Melissa bought me too many drinks and I was definitely hung over the next day. I ran into people I was so happy to see some of whom I didn't recognize.
And there was this moment. A woman from my class who as a girl had been pretty cruel to me, she apologized. Her name was Lori. And she was classy enough to actually own up to her intentional behavior ten+ years prior to that. Lori and another woman, Gina, were the only people to ever personally apologize to me for the bullying. And they were far from the worst offenders. I don't even remember Gina doing it, but I remember Lori because she often sat right behind me in class.
We didn't become bosom buddies. We stayed in touch a bit via Facebook eventually. And I was so very sad to learn of her recent death at the too young age of 48. A few weeks later, another classmate died unexpectedly.
Losing peers at a relatively young age is tragic. One of my classmates was killed in the 9th grade while drag racing and it seemed we lost someone every year from there on out. It makes you stop and consider the fragility of life, to reflect on the power this unique group of people had in my life experiences.
Even still, I do not intend to attend my upcoming class reunion in November.
First, there's Trump. I know from their social media content that more than a few of my classmates are Trump supporters and/or voters. There are zero ways I want to spend any of my free time mingling with the people who elected that man. The harm he has unleashed or perhaps untethered on my family, your family, even their families is so great that I just cannot suck it up and mingle politely.
A friend of mine shared that at her own 40th class reunion of Ambridge High School class of '76, now disgraced racist GOP committewoman Carla Maloney led this little moment:
 I was appalled at the 40th class reunion. At one point the people sitting at Carla's table began chanting Trump, Trump, Trump and pounding on their table. Her voice resounding above the others. It was like something that would happen in a jr. high cafeteria.
She's not going back to any other reunions.
That's a power dynamic that I endured in high school – suck it up, hold on tight, and get out as soon as your GPA and SAT scores can make that happen. I'm not going to endure it now. I don't want Trumpians to set aside their racist, homophobic, sexist ignorant hate for one night to mingle with me – I want them to set it aside permanently for the sake of all of us.
The lure of nostalgia for a past that never existed is part of what landed us in this mess. Having survived that one time around was enough for me. I don't wish harm on my former classmates who support Trump, but I also don't wish to be around them unless necessary. It is difficult enough to deal with MAGA hats and attitudes in everyday life.
Then there's the Grand Jury Report, second on my list of three reasons.
West Mifflin parishes were in the center of this maelstrom. We were all caught up in this tragedy and it could actually be cathartic to spend time with other survivors. But not with booze and that nostalgia filter.
My anger is so all-consuming that I cannot guarantee that if someone said the slightest pro-Church thing, I'd take a swing at them. I'm not emotionally healed enough for that experience. It has a raw and powerful potency that veers perilously close to the abusive experiences of the West Mifflin public schools during the 70s and 80s.
Finally, there's Facebook. Through FB or other social media tools, I've caught up with almost everyone that I knew in high school. I am sort-of-connected to our alumni FB groups and other loose associations. Yes, there are certainly folks whom I'd love to sit down and visit with, but that could realistically happen at any point in time – we just need to message one another and set it up.
I just don't feel like I'm missing out on opportunities to reestablish or forge new relationships with these folks who were very much an important part of my young life. I'm able to keep up with general news which more often than not are early deaths.  And, if I choose, I can indulge in a bit of nostalgia when someone posts old photos, etc.
I have reached out to some people privately. In a few cases, we've connected in real life. In others, not so much. And that's okay. The bond of high school doesn't necessarily mean lifelong pals. Sometimes it just means being Instagram buddies. I have some pangs about high school friendships that didn't convert into adult relationships, but it doesn't keep me up at night.
One of my classmates told me that I should put aside my 'stuff' for this one night. And that's part of the larger problem, the same reason former bullies tend not to apologize. Our adult lives are not fetishized John Hughes (or Waters) reunion stories. We are living our 'stuff' day to day in a world where people think America was great in the 1950s or the 1980s in spite of every ounce of information to the contrary.
When it comes to class reunions and similar gatherings, there is no 'should' in terms of how we make decisions. We are not required to participate in other people's expectations, nor are we required to adjust our own.
Now if we could all have a magical moment like this … maybe I'd reconsider …
**********************************************
This blog proudly built by snowflakes, social justice warriors, and the politically correct.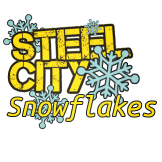 Join the Steel City Snowflakes with a one time or recurring investment in our projects.  Click the image  to see our current snowflakes.
Follow us on Twitter @Pghlesbian24
This post and/or others may contain affiliate links. Your purchase through these links support our work. You are under no obligation to make a purchase.