Her name was Quartney Davia Dawsonn-Yochum. She was also known as Kourtney Yochum. She was 32 years old. She had two dogs. She also happened to be a trans woman of color.
And now she is dead, after a former partner shot her in the afternoon of Tuesday, March 22, in Los Angeles near her home.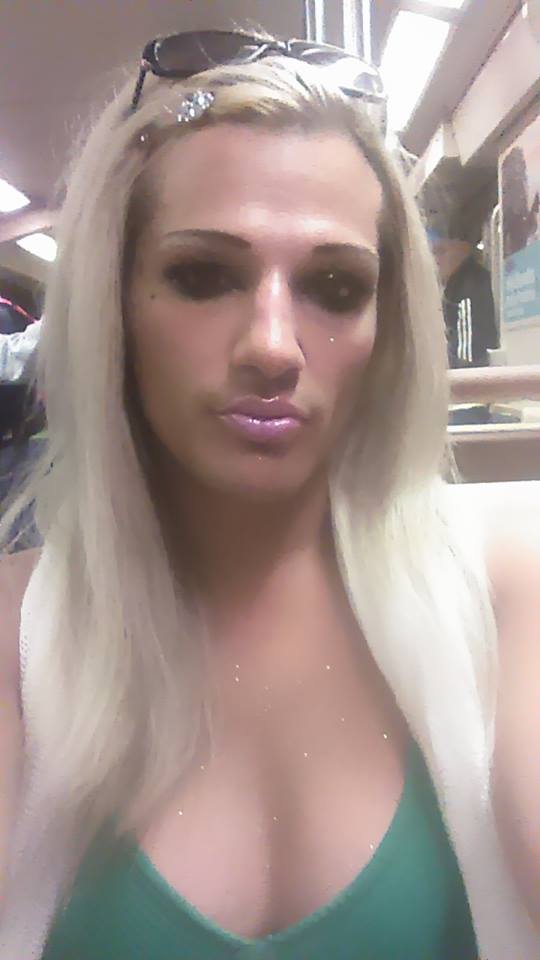 From Autostraddle:
According to Anita Nelson, the Chief Executive of SRO Housing Corporation,who identified Yochum to the Times, Yochum was walking her two dogs when the alleged gunman walked up to her and shot her. After the shooting, the suspect was taken into police custody. Nelson told the Times, "It is mind-boggling; it happened in the open. I'm heartbroken. Our residents are traumatized, our staff is traumatized." She added that "Everybody loved her. She was very popular."
We are not alone in our outrage. From The Advocate:
Despite the area's propensity for violent crime, an "angry mob" on Skid Row was shocked at the particularly "brazen" shooting of Yochum in broad daylight, and rushed to surround the alleged shooter, reports Los Angeles TV station KNBC. After the mob intervened, a security guard took the suspect into custody until police arrived, Im said.

The suspect was described as a man in his 20s. His identity will be released after he's booked by police, Im said. A gun was recovered at the scene.

The suspect is believed to be Yochum's ex-partner, according to KNBC. He allegedly shot her while she stood in front of the Gateway Apartments, where Yochum was residing as she tried to build a new life for herself. 

For a brief time after the authorities took Yochum's body away, KNBC reported that the deceased's black, strapped, low-heeled shoes, and a yellow plastic cup marked the spot where she was killed.
I will not be the only person to invoke the name of North Caroline and all those who vote (or should vote) there. You have paved the way for more violence, more hatred and more murder. May God have mercy on your souls for what you have unleashed. And I also hang my head knowing that no matter how many times this is explained – this epidemic of intolerance, hated and rejection of trans women of color – you will refuse to see. The death of Quartney Davia Dawsonn-Yochum will not register with you nor will it open your hearts.
But what is new? We don't take domestic violence seriously in this country. We don't take gun control seriously. We don't value the lives of people who have experienced homelessness.
And we don't show that trans lives matter to us very well, in the least.
Some content on Quartney's Facebook page is public. Some of it is hard to read, but there is almost much love and obvious affection. Friends are sorting out who has custody of her beloved dogs, what are the arrangements for a vigil and so forth.
Rest in power, Quartney. May the love of your friends and chosen family keep your memory alive and flourishing as we continue to work for justice and a safe community for all. You are not forgotten.
So we don't forget those whom we've lost to these epidemics in 2016