AMPLIFY LGBTQ is a new occasional series of blog posts designed to give a "signal boost" to the voices of our LGBTQ neighbors throughout Western Pennsylvania. We are using a Q&A format and will mostly avoid editing their responses. The questions, however, may change as we ask each participant to tell us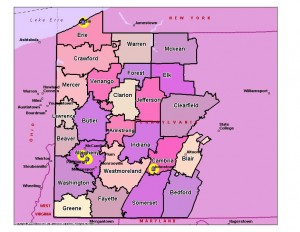 what we've missed asking. It is one of the vibrant elements of a blog format – evolution & growth.
Our intent is to highlight the voices of marginalized members of our community who are not always invited to the table or whose voices are not heard (because "we" are not listening?) Obviously, my choice of questions does shape the conversation, but beyond that – these are glimpses in to the lived experiences of LGBTQ people in Western Pennsylvania as told in their own voices. If you would like to participate, please email me pghlesbian at gmail or visit the online Q&A.
For perspective, here's a map of the counties of Western PA.
You can read the other Q&A responses here.  AMPLIFY! LGBTQ is a project of Most Wanted Fine Art and Pittsburgh Lesbian Correspondents.
---
I met Paula through the GLCC when she co-founded eBIcenter, a community center for the bisexual community. I agree with her assessment about the bi-erase and bi-exclusion in the local LGBTQ community. And I applaud her for living out loud to push back against those harmful tendencies.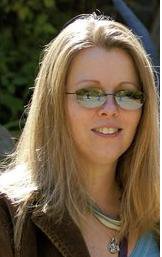 Name: Paula Brewer
County of Residence: Allegheny
Tell me about the first LGBTQ person whom you met. What impact did they have on your life? This is a little complicated, but two family members, both of whom did not come out until later in life.
How do you describe your identity? Bisexual, I use the current definition utilized by Bisexual National organizations (adapted from the writings of Robyn Ochs); a person who has the potential to be attracted – romantically and/or sexually – to people of more than one sex and/or gender, not necessarily at the same time, not necessarily in the same way, and not necessarily to the same degree.
How do you stay informed about LGBTQ issues? Primarily, Huff Post and Pittsburgh Lesbian Correspondents. I generally also read the Advocate, but it is usually because a fellow community member has pointed out a anti Bi or Bi erasing piece.
Past or present, favorite LGBTQ character in television, film or literature? I wish I could say I had a favorite Bi character. Characters depicting bisexuality are usually cheating, mentally disturbed or the brunt of biphobic LGBT+ 'friends'. Also, they are often not labeled Bi at all, usually referred to as lesbian.
How would you describe yourself in terms of "being out"?  I am publicly and privately out.
Tell me about your local or regional LGBTQ community. I am from Pittsburgh. The local community is not welcoming and not supportive of bisexuals or bisexual programs or services.
Have you ever experienced discrimination based on your identity in a job setting? How about in terms of being served by a business? Please explain. I have never experienced this. I have worked both in the private sector and in government. I also have never experienced this from a business, but I am very selective about where my money goes, so chose to patronize openly supportive and ethical businesses. I understand, much of the reason is privilege. I present feminine, middle class and educated.
Describe your community in terms of being LGBTQ friendly (or not.) In general, Pittsburgh does have a lot for LGBT+ identifying people. As to friendly, well our LGBT+ community isnt LGBT+ friendly, so the outer community doesn't have a great example of how to embrace all the facets of LGBT+.
Are there issues impacting your LGBTQ neighbors that aren't visible or part of the local dialogue? Even though Bisexuals are approximately 50% of the LGBT+ community, no Bi groups walked in pride, there are no Bi specific services, there are no medical /mental health professionals trained in Bisexual's unique issues, there is no funding available for Bisexual services.
What would you like to see elected officials do to improve life for LGBTQ Pennsylvanians? Pass a real LGBT+ civil rights law. Real protections from discrimination that other people currently have; employment, health access, education and housing to start.
Beyond discrimination, what other barriers create challenges for your LGBTQ neighbors? Right now, the harm coming from the LGBT+ community is far more hurtful to Bisexuals than anything from the outside. If we have nowhere for support, how will we survive?
What LGBTQ friendly resources are available for your neighbors? I live in Pittsburgh, so there are many programs for LG and T. Unfortunately, I am not aware of any Bisexual resources offered.
What is your greatest fear for the LGBTQ community in Western Pennsylvania? It will not change, it will keep locking out portions of its own community.
What is your greatest hope for the LGBTQ community in Western Pennsylvania? I would love it to become truly inclusive, supportive and equitable.
Finally, what question should I have asked? Please also share your answer. What motivated you to participate in this project? I am safe, secure and out. If I don't speak out about Bisexual erasure and exclusion, who will?
Thank you, Paula.
If you would like to participate in a future Q&A, please visit our survey or contact us pghlesbian at gmail dot com.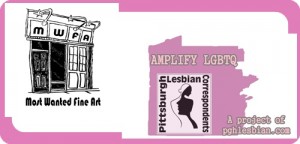 **********************************************
This blog proudly built by snowflakes, social justice warriors, and the politically correct.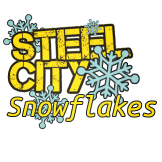 Join the Steel City Snowflakes with a one time or recurring investment in our projects.  Click the image  to see our current snowflakes.
Follow us on Twitter @Pghlesbian24
This post and/or others may contain affiliate links. Your purchase through these links support our work. You are under no obligation to make a purchase.