Tell us about a time when you fought authority and took a stand against "the man." Did you win?
I usually do not win. And this is why I blog more about soap operas and less about local politics.
I stood up to Dan Onorato for misleading people about his LGBTQ voting record and not providing domestic partner benefits to his employees. He still won the endorsement from Steel City Stonewall Democrats and the voters. Plus, he never did offer those benefits. Rich Fitzgerald extended them in his first month in office. Onorato now has a $1 million job with Highmark. The only "win" for me is the prestige of being screamed at by a gubernatorial candidate. Not exactly a social justice victory, but it does make for some blogging street cred.
I stood up to Luke Ravenstahl when his IT Department blocked my website, his Special Assistant lied to me and everyone obfuscated the truth – it wasn't *me*, it was the incompetency of the IT Department.  There were no policies and to my knowledge none yet exist. I was able to get my site opened with the help of techie friends who helped me identify the problem. No one ever disclosed if other sites were blocked and Ravenstahl and his team never apologized. Ha, like that would happen. Another non-victory but this story requires a whiteboard and lots of techie terms to explain.
I stood up to men who stalked me on FourSquare for the glaring sin of my existing in their neighborhood. FourSquare didn't care. While I have a large collection of screenshots and IP addresses to hopefully protect me from further encrosions, I also have the joy of knowing a man who was arrested for illegally trying to purchase a gun knows my address and thinks I'm a "whore hag dyke"
I stood up to a 7-Eleven franchise owner and the male employee who used the word "tranny" while on the clock. That went nowhere, fast. 7-Eleven corporate refused to intervene and the franchise owner hasn't been impacted by my choice not to shop there since.
I stood up to the Chief of Staff of a State Representative who used a mental health slur against me. That got me cast out of the outer circle into the far reaches of nowhere. Expecting elected officials to avoid mental health slurs is apparently not de rigeur. I also went to another State Representative about the conduct of an organization on whose board he sat – it was related to trying to get me fired because I'm a lesbian. He did nothing. I asked East End Democrats to explain their choice of questions in the Gubernatorial forum. I got some straight-splaining and even some gay-splaining, but no real answers. No engagement. Just clear messages – shut up if you aren't on board with our agenda. (This is where they insert more mental health slurs because they are very smart and strategic and know that's a powerful tool to shut down dissent.) Gee, I wonder why more women aren't running for office?
I stood up to the (mostly men) folks who illegally put flyers in mail slots. I found out that it wasn't illegal. The Postal Service rewarded me by sharing my contact information with people whom I reported. Their board members shared it with the whole neighborhood and I am pretty much a pariah now for being – ahem – "the postal police." Too bad that doesn't come with a badge and a hat, right?
I stood up against Penn State for protecting child abusers and I still see Penn State paraphernalia everywhere, one of my friends uses it at a screenname so it literally haunts me. April is Sexual Assault Awareness Month so this is particularly frustrating. I was actually in a conversation with someone who asked me how many child molesters I had encountered in my life – her mouth dropped open when I gave her the list of names and how they were connected to me. I bet she expected me to say "one" at most. Wrong. 
Then there's Mayor Peduto. I stood up to him in the past and it all seemed to work itself out. But now … apparently, Tim McNulty lost my email address. Exaggerated sigh. I guess taking a little humiliation for the team (see Onorato paragraph) doesn't buy you much in the way of street cred politically.
The man always wins. We just have to be content that the current set of white men in charge are good people who do have our best interests at heart (I still think) and try to focus on what we can control. The man always wins means that the agenda of white gay men with property or money is going to win and eventually pave the way for other victories.
Wow, this is entirely depressing. I definitely need another cup of coffee now.
**********************************************
This blog proudly built by snowflakes, social justice warriors, and the politically correct.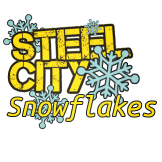 Join the Steel City Snowflakes with a one time or recurring investment in our projects.  Click the image  to see our current snowflakes.
Follow us on Twitter @Pghlesbian24
This post and/or others may contain affiliate links. Your purchase through these links support our work. You are under no obligation to make a purchase.