Tell us about the time you threw down the gauntlet and drew the proverbial line in the sand by giving someone an ultimatum. If you've never handed out an ultimatum but secretly wanted to, describe the scene and what you would say to put an end (one way or another) to an untenable situation.
I'm not sure that this question is even sensible.
Throwing down the gauntlet means to challenge someone to fight you – throwing your glove at them.
Drawing a line in the sand means to set a (virtual) boundary and set consequences for violating the boundary.
Drawing a boundary does not mean "let's fight" – it typically means, don't push me to fight you. Slapping someone with a glove is literally crossing the line in the sand.
One does not set boundaries to provoke a fight or issue an ultimatum for the sake of the battle. We do those things knowing that if they are violated, we must then make a decision – give in, fight or flee (walk away.) The fight is not inevitable.
Unless … you issue an ultimatum to a cat.
Don't get up on the cabinets.
Sigh.
Don't get on the furniture.
**********************************************
This blog proudly built by snowflakes, social justice warriors, and the politically correct.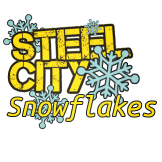 Join the Steel City Snowflakes with a one time or recurring investment in our projects.  Click the image  to see our current snowflakes.
Follow us on Twitter @Pghlesbian24
This post and/or others may contain affiliate links. Your purchase through these links support our work. You are under no obligation to make a purchase.